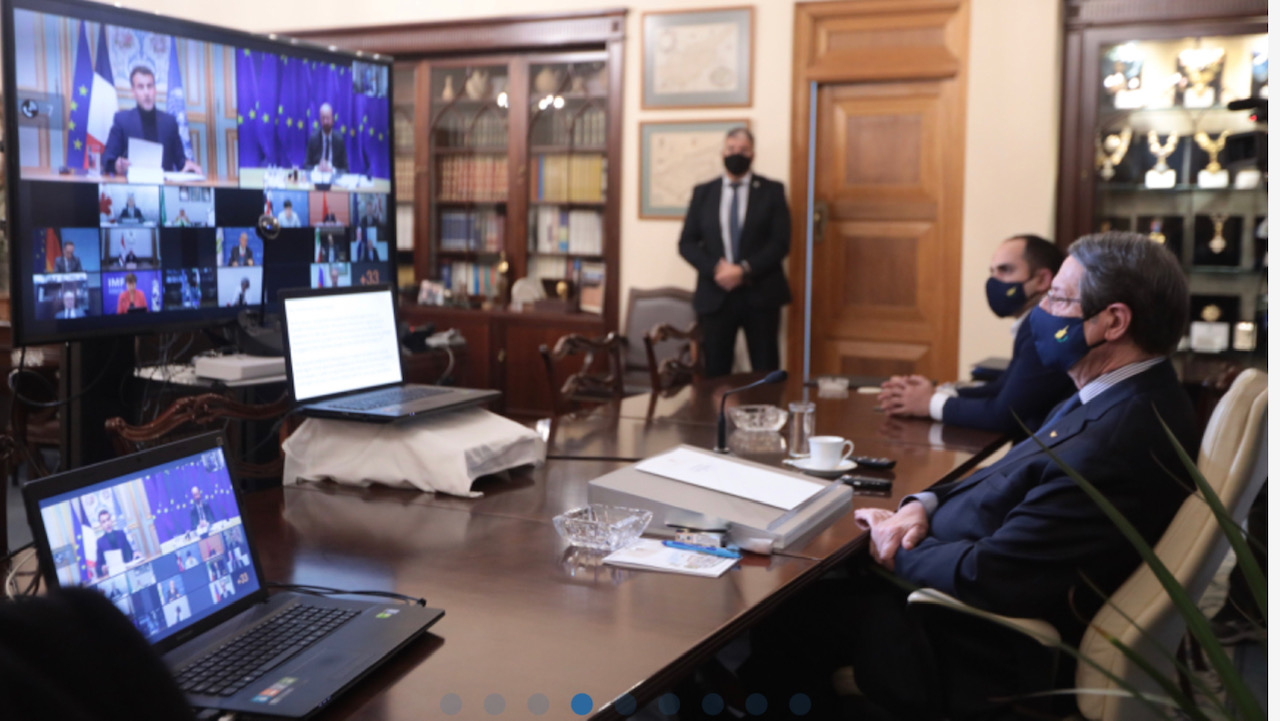 The President of the Republic of Cyprus Nicos Anastasiades attended tonight a video conference on the provision of support to the people of Lebanon in the aftermath of the devastating explosions in the country last August.
The conference was convened by United Nations Secretary-General Antonio Guterres and French President Emmanuel Macron, and was attended by Heads of State and Government, heads of international organizations and representatives of non-governmental organizations.
The aim of the teleconference, the second once since the tragic events in Beirut, was to review the situation in Lebanon after the catastrophic explosions and the progress made since August 2020 in terms of reconstruction efforts in Beirut.
During the meeting, issues related to the reconstruction of the port of Beirut and its surroundings, as well as issues related to the economic and social situation in the country and the prospects of long-term international support were unfolded.
In his speech, the President of the Republic stated, inter alia, that the Cypriot authorities are already in the process of granting the five million euros offered by the Cypriot Government during the previous teleconference. This amount will be allocated for the reconstruction of schools and hospitals affected by the explosion, as well as for United Nations Services working to rebuild the city.
President Anastasiades also referred to the moving solidarity shown by the Cypriot citizens who, together with the Government of Cyprus, provided significant amounts of humanitarian aid such as food and medical supplies from the day of the explosion until today, and assured that Cyprus will continue to provide generous aid to Lebanon for the needs of its afflicted people. /ibna