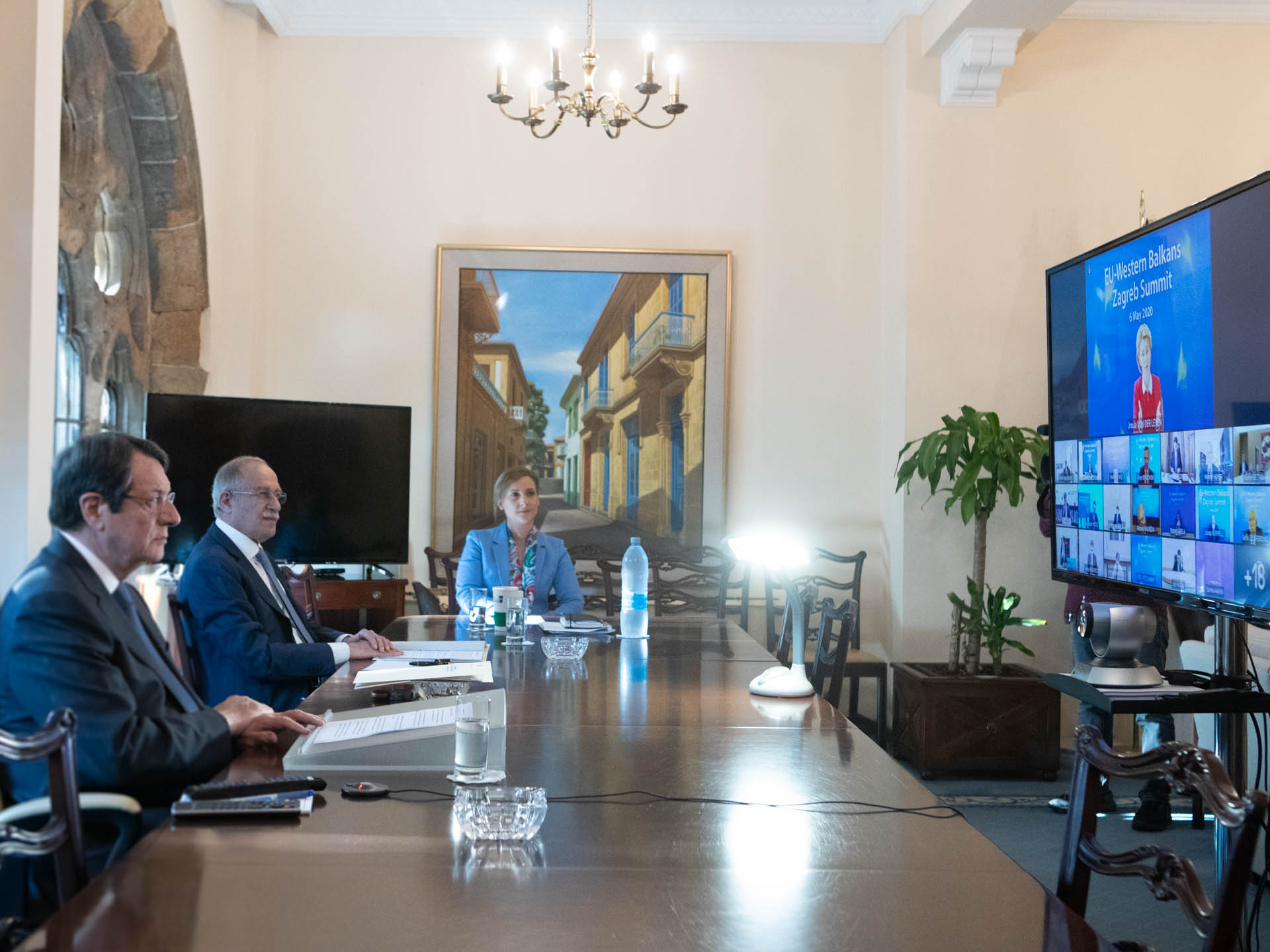 The President of the Republic of Cyprus Nicos Anastasiades participated today in the EU-Western Balkans Summit held via video conference.
The Summit constitutes an initiative of the Croatian Presidency of the EU Council, which is being held by teleconference at the level of Heads of State and Government of the EU Member States and the partners of the Western Balkans.
The objectives of the Summit are, among other things, to highlight the EU's interest and support for the Western Balkan region, to express solidarity in addressing the pandemic, as well as to reaffirm their European perspective and encourage them to engage in reforms.
During his speech at the Summit, the Cypriot President stated that the joint response to the challenges posed by COVID-19 before the EU and the Western Balkans proves that this cooperation is absolutely beneficial and effective, and should be extended during the period of recovery from the pandemic, through common synergies for the benefit of the peoples and the economies of the states.
The President of the Republic expressed his support for the EU's actions in providing assistance to the Western Balkans in the fight against COVID-19, as well as during the recovery period, through a financial and investment plan amounting to more than € 3.3 billion.
The summit will conclude with the adoption of the Zagreb Declaration, which focuses mainly on the  EU-Western Balkans cooperation in the light of the pandemic, including financial support and other facilities provided by the EU to the Western Balkans.
Finally, the Declaration will address a number of other issues crucial to EU-Western Balkans relations, including regional cooperation, environmental policy, security, connectivity in the transport, energy and digitization sectors, as well as social development. /ibna