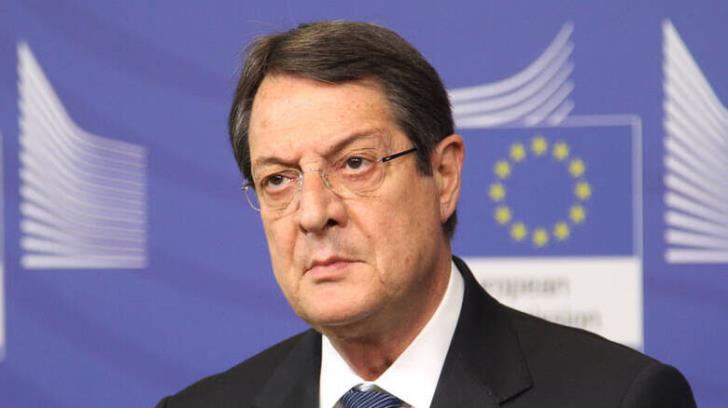 The "golden passports" scandal continues to cause turbulation in the political scene of Cyprus, at a time when efforts are being made to restart the dialogue between the two communities for the settlement of the Cyprus issue.
The latest incident regarding the "golden passports" was the article of the journalist and now resigned director of the Cypriot edition of "Kathimerini" newspaper Andreas Paraschos, in which he claims that Nicos Anastasiades had confided to Alexis Tsipras that his office profited 300 million euros with the "golden passports" scheme, a sum that in fact he deposited in installments in the Seychelles by private flights; those claims were denied by SYRIZA President Alexis Tsipras in a statement to the Cyprus News Agency.
Government Spokesman Kyriakos Kousios issued an announcement to express his stance on the latest developments:
"Regarding the announcement of the Writers' Union on the issue that arose with journalist Mr. Andreas Paraschos and the newspaper in which he worked, as well as regarding claims that, as mentioned in the announcement, the whole incident leaves the incumbents and specifically the presidential environment exposed, we just want to point out that the journalist, both in his resignation letter and in his statements today on Politis radio, made it clear in the most straightforward and unequivocal manner possible that he is convinced neither the President of the Republic nor anyone else from the Presidential Palace or the Government reached out to the publishers of the newspaper.
Furthermore, Mr. Paraschos stated that "I have written incredible things about the President from time to time; I wrote an article in 2018 with a harsh title about the President of the Republic, and he neither called nor threatened me."
The President of the Republic, or any other official or member of the Presidential Palace for the matter, have in no case become involved in the issue.
It is known, moreover, that the President of the Republic has proved in practice throughout his 40-year political career that he accepts the criticism of the press, no matter how harsh it is.
The above are for the restoration of truth and righteousness."
Cyprus President Nicos Anastasiades also issued the following written statement:
"I am witnessing with sadness an orchestrated attempt to tarnish my name, either through whispers or false posts.
With full respect for the freedom of the media, but also for the freedom of speech, in my 40 years of presence in the political events of our country, I have avoided any exercise of my rights as a lawyer, recognizing that the involvement of the public has as a consequence the inalienable right of the media and of their representatives to judge me or even criticize me.
The tolerance for criticism, however, seems to have been misinterpreted by some who, even with malicious and false publications or whispers, consider themselves the good Samaritans of this land and its people.
After the adamant rejection of the allegations by the former Prime Minister of Greece, Mr. Alexis Tsipras, I would like to call on my friend journalist Andreas Paraschos to either substantiate the unfounded allegations in his recent article, or to admit that he was a victim of misinformation."
Regarding the current statements of Andreas Paraschos, DIKO President Nikolas Papadopoulos, whom Paraschos refers to as an expert on the events, notes in a Twitter post: "We receive information and rumors every day from many different people. It is only right to ask for an investigation. That is why for months DIKO has been asking for control and transparency, and we insist that the Naturalization Files are handed over to the Intelligence Services."
An earlier announcement was issued by the Cyprus Writers' Union regarding the resignation of Andreas Paraschos from the position of Director of the Cypriot edition of "Kathimerini". In the announcement, among other things, the CWU expresses its strong dissatisfaction and concern over the sad end regarding the incident involving an article by former Editor-in-Chief of "Kathimerini", fellow journalist and member of the CWU Andrea Paraschos. The CWU announcement adds that "the whole incident particularly affects freedom of expression and freedom of the press in our country," stressing that "the whole incident is sad, worrying and dangerous. It leaves exposed not only the publishers-employers of "K", but also the powerholders and in particular the presidential environment". /ibna