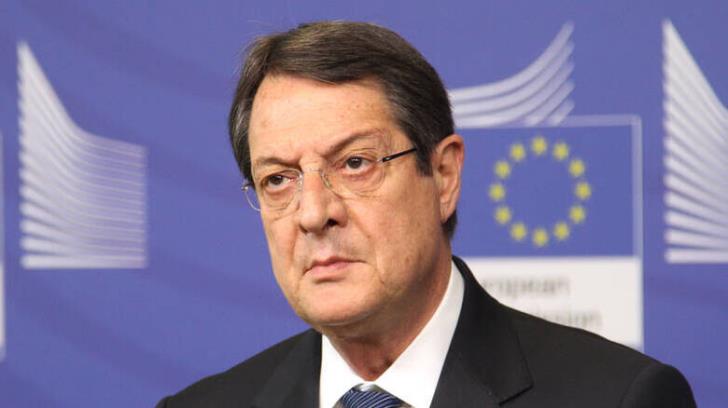 Cypriot President Nicos Anastasiades had a telephone conversation with Prime Minister of Israel Benjamin Netanyahu today at noon, according to a written statement issued by Deputy Government Spokesman Panayiotis Sentonas.
During their communication, President Anastasiades and Prime Minister Netanyahu discussed inter alia the Cyprus-Israel relations, regional issues, as well as the current situation in the two countries in relation to efforts to tackle the coronavirus pandemic. President Anastasiades and his Israeli counterpart agreed to meet as soon as possible.
The communication between Anastasiades and Netanyahu comes just days before the visit of the Greek Prime Minister to Nicosia, while after Kyriakos Mitsotakis will head to Jerusalem to meet with the Israeli Prime Minister.
The contacts -that have intensified recently- include tomorrow's meeting of the Minister of Foreign Affairs of the Republic of Cyprus Nikos Christodoulides with his Slovenian counterpart Dr. Anže Logar who will be paying a working visit to Cyprus.
During their contacts, initially in a private meeting and afterwards in extended consultations with the participation of official delegations, Christodoulides and Logar are expected to review the full range of the Cyprus-Slovenia bilateral relations, emphasizing their targeted strengthening in specific areas.
Furthermore, they will exchange views on issues of interest to the European Union, focusing among other things on tackling the pandemic, EU-Turkey relations, the new Immigration and Asylum Pact and the situation in the Western Balkans.
In the above context, Nikos Christodoulides will have the opportunity to brief his Slovenian counterpart on the latest developments in the Cyprus issue, in the light of the ongoing initiative of the UN Secretary General to resume negotiations to resolve the Cyprus issue on the basis of a bi-zonal, bi-communal federation, especially in view of the forthcoming EU Presidency of the Council of Slovenia in the second half of this year. /ibna