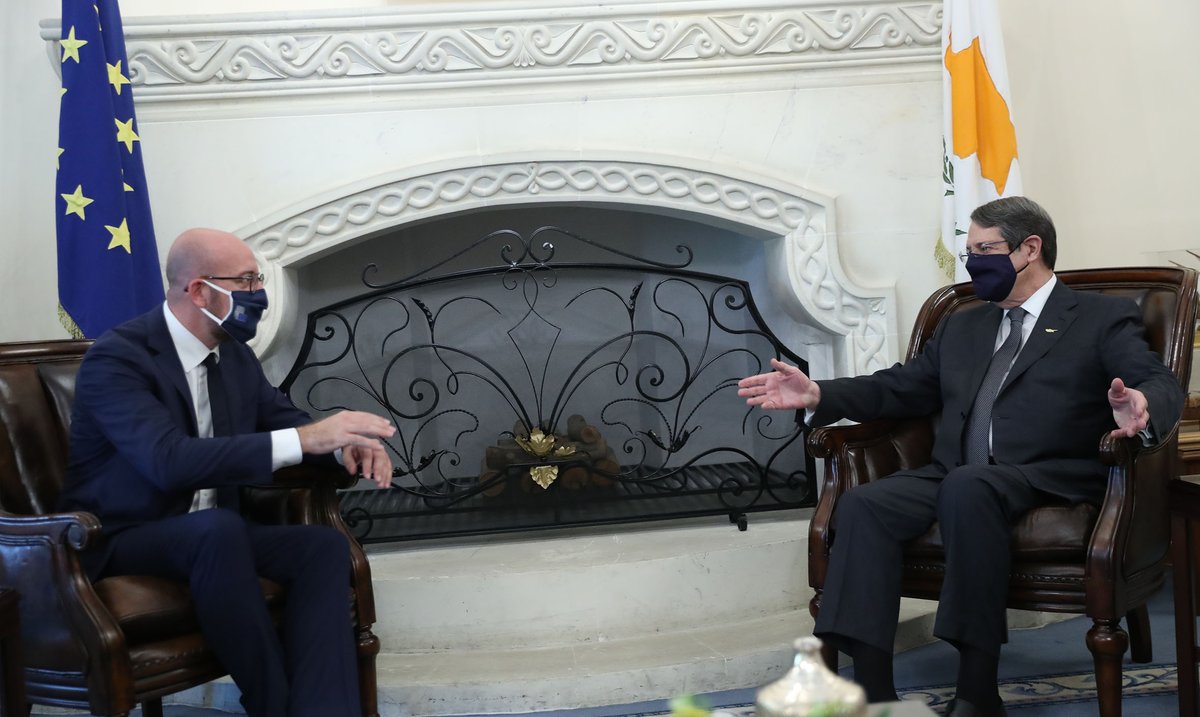 European Council President  Charles Michel had a telephone conversation today with Cypriot President Nicos Anastasiades.
According to a statement, the two Presidents had the opportunity to exchange views on the forthcoming European Council Meetings, the first of which will be held by teleconference on 25-26 this month and the second by the physical presence of the Heads of State and of Governments in Brussels on 25-26 March.
The Cypriot President briefed his interlocutor on the latest developments in relation to the informal meeting on the Cyprus issue that is to be convened by the UN Secretary General, alongside the need for an EU representative to attend the Conference.
All signs point to the desire of the European Union to have a role and a say in the Cyprus process, indicative of the interest at the highest level in Brussels. This includes the telephone communication between EU High Representative for Foreign Affairs and Security Policy Josep Borrell on Tuesday night with President Anastasiades and Turkish Cypriot leader Ersin Tatar, as well as the rescheduling of his visit to Cyprus in early March, confirming the fact that the Union is seeking a role.
It is also noted that the President of the Republic of Cyprus will additionally have a telephone conversation with the President of the European Commission Ursula von der Leyen on Saturday, February 20, at 18:30 (local time). /ibna