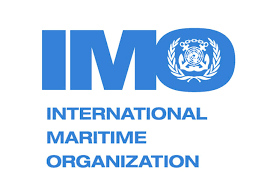 The Department of Merchant Shipping and the Maritime Office of the Embassy of the Republic of Cyprus in Athens organized on Monday, 6th November 2017, at the "House of Cyprus" of the Cyprus Embassy in Athens, a cocktail reception on the occasion of Cyprus's candidature for re-election to the Council of the International Maritime Organization (IMO), for the period 2018 – 2019. Invitees were the Ambassadors accredited in Cyprus based in Athens.
The reception was addressed by the Minister of Transport, Communications and Works, Marios Demetriades and by Kypros Giorgallis, Counsellor of the Embassy of Republic of Cyprus in Athens.
Minister Demetriades referred to the importance of shipping for Cyprus. He mentioned that Cyprus has been an IMO Council Member since 1987 and highlighted that this reflects the effective and substantial role of Cyprus, not only within the IMO but throughout the international shipping world.
Minister Demetriades stated that Cyprus remains committed towards to continue IMO' long- standing policy, for bridging the gap between developed and developing States, Flag, Port and Coastal States, as well as achieving financial stability for itself and its affiliated institutions, such as the World Maritime University.
Concluding, the Minister asked for the support of the Governments of the Member States of the Organization for the re-election of Cyprus as a member of the Council of IMO./IBNA