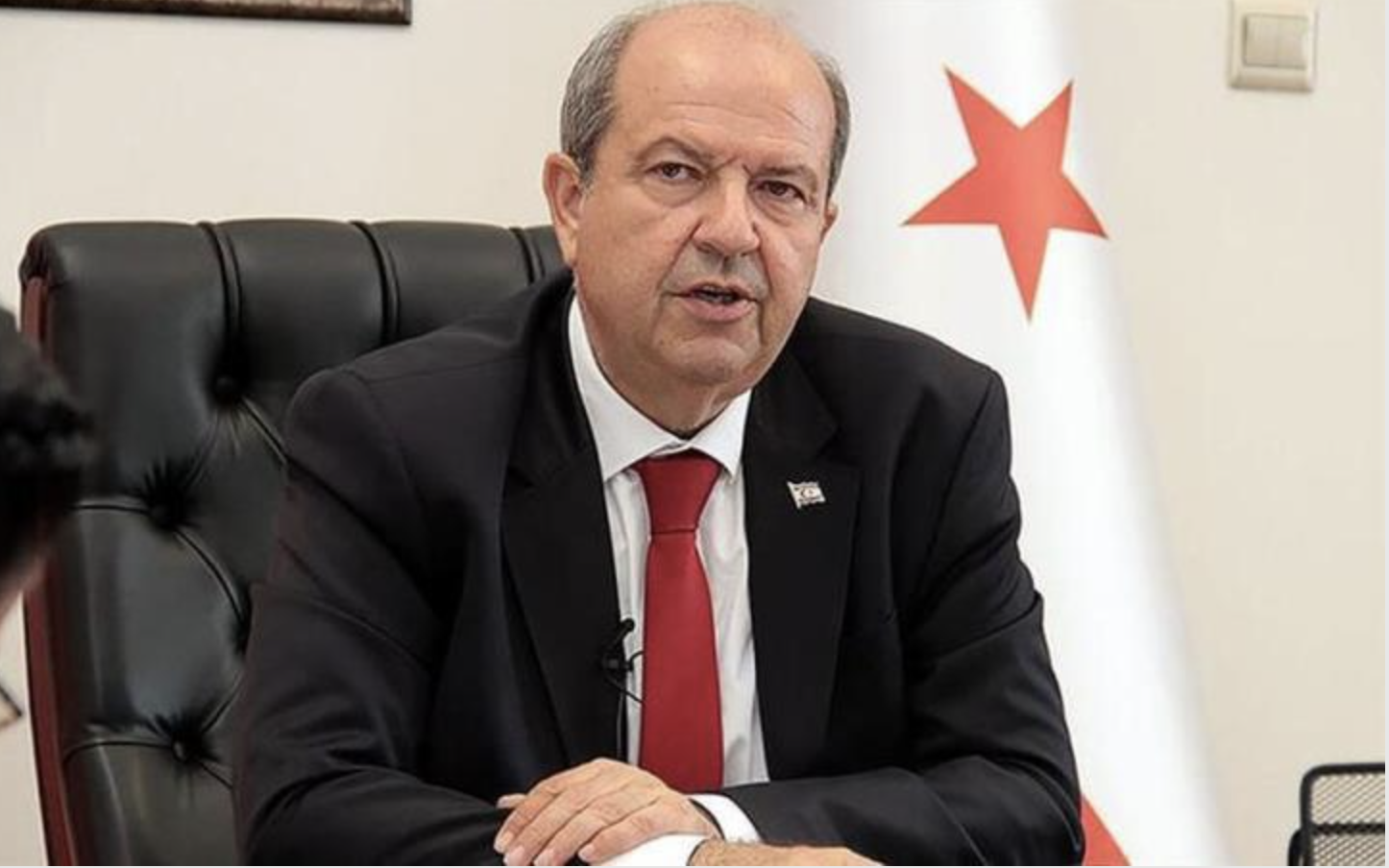 "The form of solution to the Cyprus issue, on the basis of sovereign equality, of two states that will coexist side by side, was first introduced by 'President' Tatar and is a new thought and a new position," the Turkish-Cypriot 'Presidency' said in a statement.
"Our solution proposal will also be put on the table at the informal meeting in Geneva. If Mr. Erhurman (leader of the Republican Turkish Party) does not know whether this proposal is new or not, it is because of his own ignorance. Our advice to him is to read about the Cyprus issue and the various negotiations to date," the statement adds.
The same announcement states that "while the preparations for the UN+5 meeting on the Cyprus issue continue, very critical developments are unfolding. The forces that want to prevail, especially the EU and the Greek Cypriot-Greek duo have penetrated, while the Greek Cypriot side is taking many steps to neutralize and weaken our proposal for a two-state solution with two states that will exist side by side, with sovereign equality."
The AKEL and DISY parties, he continues, visited some of our political parties and defended the federation-based solution seeking support, an issue that was also raised at the RTK-AKEL meeting. He added that after the meeting, Republican Turkish Party leader Tufan Erhurman said the only solution was that of a federation and supported AKEL's views, forgetting Talat's statement about the stalemate in the talks at the federation base, who had said that "Christofias fooled me," and now Erhurman "runs behind the federation model, something that shows how ignorant he is when it comes to the Cyprus issue."
"If Erhurman does not know that the negotiations on the basis of a federation have collapsed due to the negative attitude of the Greek-Cypriot side, mainly after the referendum on the Annan Plan, and in Crans Montana, then he must do some reading," he added.
Finally, the statement notes that "while describing the federation-based solution model as the most 'smart and realistic solution', it also ignores the fact that federation is not possible and is nothing but a fairy tale. What is worth noting here is that Mr. Erhurman rejects our solution model based on sovereign equality, two states living side by side and also backed by Turkey, the largest and most powerful country in the region." /ibna