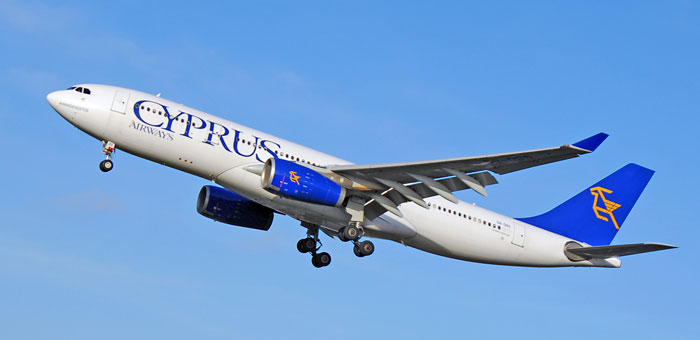 MAXHnews.com
Cyprus Airlines are faced with the worst scenario, which is to go bankrupt.
The reluctance of the European Competition Commission to approve the restructuring plan of the company, which has been deposited by the Government of Cyprus, has essentially led to the withdrawal of the interest expressed for its acquisition by Aegean and Ryanair.
Speaking on Wednesday, at a cypriot television programme, the Finance Minister of Cyprus, Harris Georgiades, said that there is an interest from both airlines to acquire the company.
He noted that it is not easy to find an investor for the national carrier, while still pending the decision of the Competition Committee of the European Commission for its restructuring plan.
The Cypriot Minister also noted, that although efforts are being made to approve the plan submitted to the EU, this is very difficult.
Still, though, even if the plan gets the green light from the EU, there will be in it a very unfavorable forecast for the staff of Cyprus Airways.
Among other things, it is provided that there will be redundancies, but also reductions in wages of those who will continue working in the company.
Referring to the scenario of the rejection of the plan by the Commission for Competition of the European Commission, Georgiades noted that in this case the consequences for the company will be instantaneous.