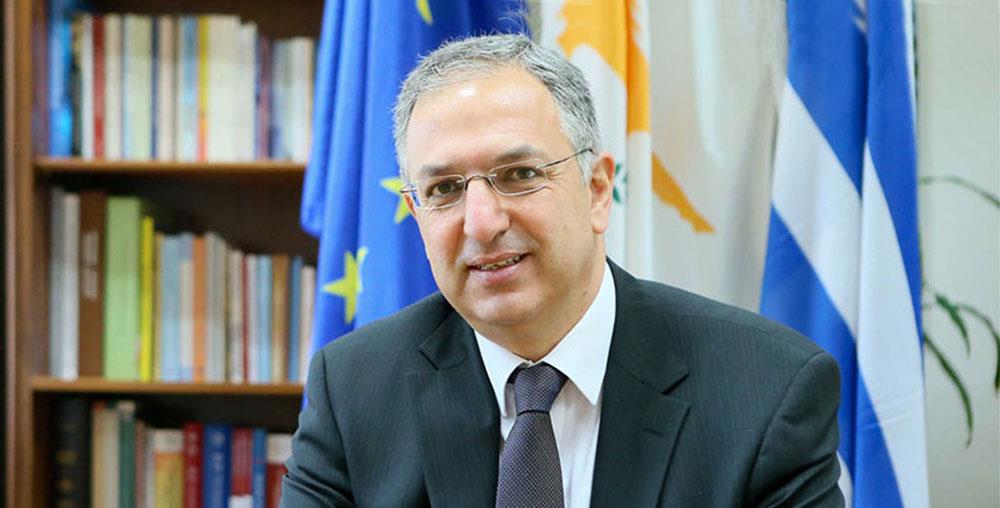 Cypriot Minister of Agriculture, Rural Development and Environment Costas Kadis attended yesterday a high-level virtual conference on the preparation of a "New Strategy for Fisheries and Aquaculture in the Mediterranean and the Black Sea", organized by the General Committee for Mediterranean (GEAM), in cooperation with the European Commission. The aim of the New Strategy, which will be drafted and adopted in 2021, is to ensure the sustainable exploitation of fishery resources, the protection and conservation of marine ecosystems and biodiversity, and the sustainable development of aquaculture.
"Cooperation between the Mediterranean countries constitutes a foundation for the sustainability of fisheries in the region, ensuring parallelly a level playing field", he said in his speech. In addition, he highlighted the efforts and measures taken by Cyprus to contribute to the sustainability of fisheries in the Mediterranean, stating: "Cyprus has recently amended its national legislation to ensure the economic viability of the fishing industry, to improve its fisheries management through the implementation of the reduction of fishing pressure on fish stocks, as well as the introduction of provisions for more effective control and control of illegal fishing".
He also outlined the measures taken by the Government to support the Fisheries and Aquaculture sectors in order to meet the challenges posed by the Covid-19 pandemic and keep the sector sustainable.
Costas Kadis pointed out that, for Cyprus, a constant priority refers to the collection of data and the scientific evaluation of stocks, which are an integral part of sustainable fisheries management. He added that Cyprus has created a network of Marine Protected Areas, which occupies about 19% of its total marine area, with the aim of conserving and sustainability of marine biodiversity. "Our priorities for 2021-2025 include, in addition to improving fisheries management, intensifying our efforts for effective management of the country's Marine Protected Areas", he said.
Costas Kadis stressed the need to support and protect small-scale fishing and enhance the viability of the sector, as well as the need for enhanced monitoring and control of fishing activities at both national and regional level. /ibna