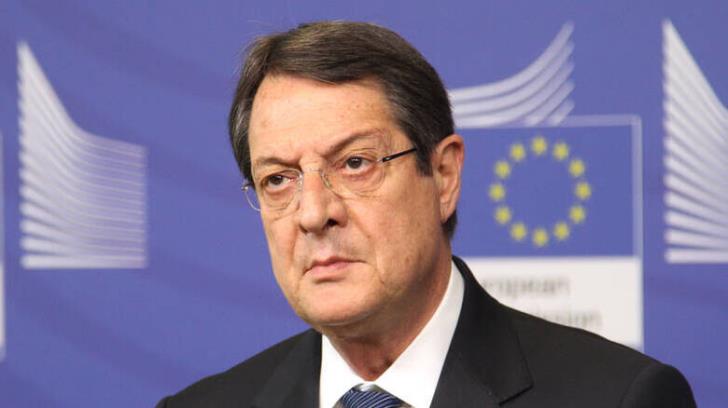 The President of the Republic of Cyprus, Nicos Anastasiades, will have a series of important meetings and visits next month, several of which concern visits to countries in the wider region, the European Union, but also to the United States, as reported by Phileleftheros.
On August 30, the United States Senator and Chairman of the Senate Foreign Relations Committee, Robert Menendez, will be in Nicosia to be honored by the President of the Republic with the Grand Cross of the Order of the Blessed Sacrament, for his contribution to the promotion of human rights, the rule of law and democracy.
In a special meeting that the President of the Republic will have with Menendez, the issue of the further development of the relations of the Republic of Cyprus with the USA, which have significantly improved in recent years, will be raised.
On September 4, the President of the Republic will be in Cairo for the first Cyprus-Egypt Intergovernmental Summit. The President of the Republic will be accompanied by the Ministers of Foreign Affairs, Energy, Education, Agriculture, Defense, the Government Spokesman and the Deputy Minister of Shipping.
The Intergovernmental Summit with Egypt is assessed as particularly important, as bilateral relations enter a further upgraded basis of a wider range.
On September 13th and 14th, Nicos Anastasiades will pay a visit to Bahrain, accompanied by a group of Ministers, as part of the ongoing upgrade of relations between the two countries in recent years.
On September 17, the President of the Republic will be in Athens, where the Summit of the EU Mediterranean Group of Mediterranean States will take place, in the work of which Slovenia and Croatia will also participate.
The Summit will discuss ways in which Mediterranean countries can work together to meet common challenges, such as Climate Change and its impact on the wider region, migration, the environment, tackling the Covid 19 pandemic, and issues related to security and stability in the region of Mediterranean.
In the context of the work of the Summit, the President of the Republic will brief on the developments in the Cyprus issue and especially on the new Turkish challenges in Famagusta as well as on the efforts he makes for the resumption of talks for the settlement of the Cyprus issue.
On the third ten days of September, the President of the Republic will be in New York in the framework of the United Nations General Assembly.
In a meeting with UN Secretary General Antonio Guterres, President Anastasiades will raise issues related to the resumption of substantive negotiations.
During his stay in New York, the President of the Republic will also have a series of meetings with foreign leaders.
It is noted that it is possible that the program of the President of the Republic will be enriched or differentiated depending on the developments./ ibna