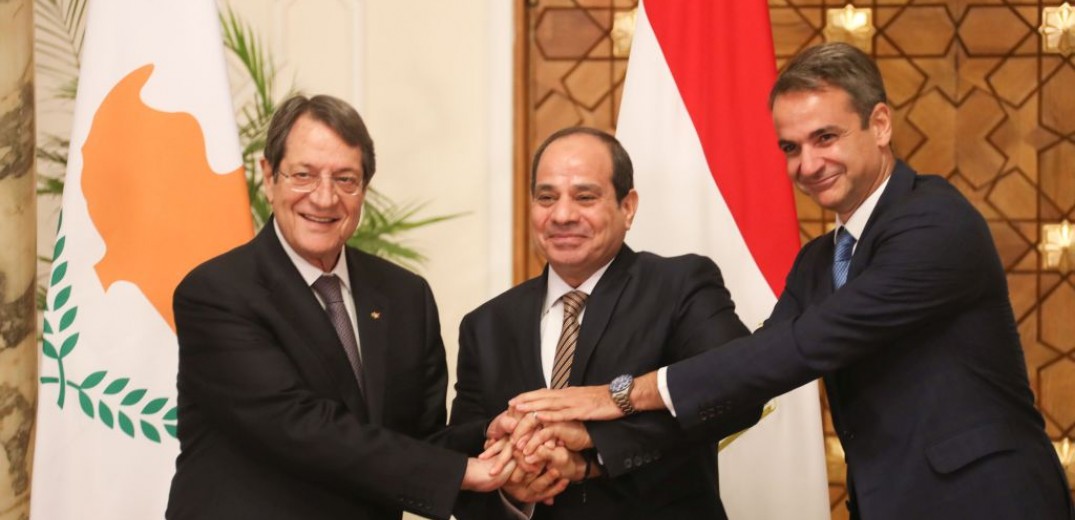 The 8th Tripartite Summit between Cyprus, Egypt and Greece will take place in Nicosia on October 21, with the presence of Nicos Anastasiades, Abdel Fatah El-Sisi and Kyriakos Mitsotakis, Deputy Government Spokesman Panagiotis Sentonas announced in a written statement.
As part of the deepening of regional cooperation with neighboring countries, the 8th Tripartite Cyprus-Greece-Egypt Summit will be held on October 21, 2020, in Nicosia, the Deputy Spokesman said in a written statement.
Topics to be discussed at the Summit include the Cyprus issue, Turkey's illegal actions in Famagusta and the situation in the Eastern Mediterranean.
The meeting will discuss the results and progress of the tripartite mechanism, cooperation in the field of energy, immigration, the fight against terrorism, as well as the situation as it develops in relation to the coronavirus pandemic.
With the completion of the works of the Summit, a Joint Declaration will be adopted, through which the common positions of Cyprus, Greece and Egypt will be formulated in a series of issues, challenges and policies./ibna