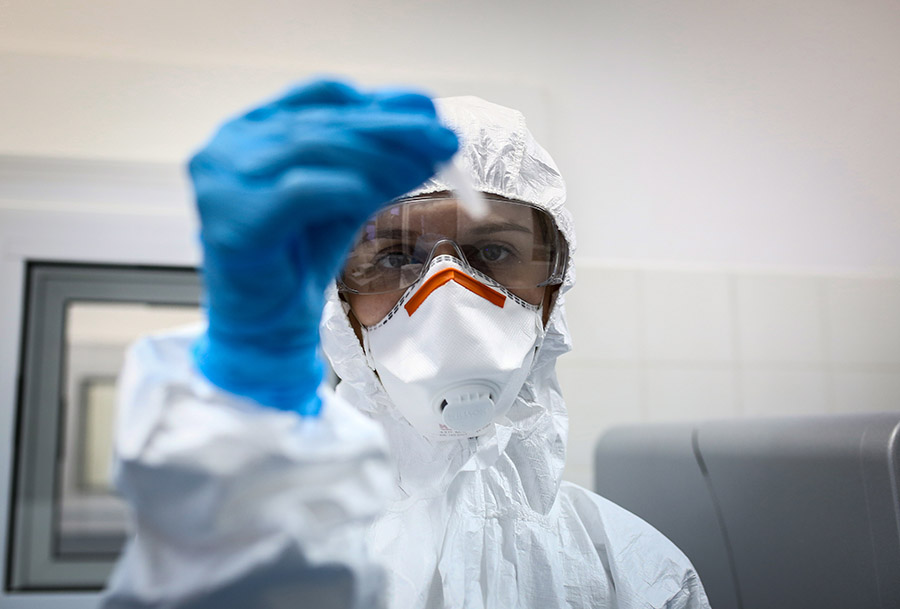 The latest update by the Institute of Neurology and Genetics of the Republic of Cyprus reported 8 new confirmed coronavirus cases, as announced by Leontios Kostrikis.
Of the 8 new patients, 2 of them had returned from European countries and thus have been classified as imported infections; 4 people were identified through tracing contacts of already confirmed incidents, while for the remaining two patients the tracking process in ongoing.
Based on current data, the total number of confirmed cases in Cyprus stands at 132 (including all three patients identified in the UK bases). 69 of them resulted from contacts.
Of the patients who are hospitalized, 17 are located in Famagusta General Hospital with two of them in the Adult Care Unit. One person is being hospitalized in Nicosia General Hospital.
Furthermore, a 3-month-old infant was hospitalized for preventive purposes at the Makario Childrens Hospital in good general condition after coming in contact with a confirmed case.
In addition, five people are intubated; two of them remain in the Intensive Care Unit of the Limassol General Hospital and three of them in the Nicosia ICU. The condition of the patients in respiratory support is currently critical but stable.
According to Dr. Marios Loizou during the briefing on the COVID-19 epidemic, "the ability to intubate and provide proper support in the ICUs for patients with respiratory failure is what increases their chance of survival. That is why we are striving to set up as many ICU beds as possible and equip them properly".
Loizou added that "at the same time, it is our obligation to provide our personnel with all the necessary protective equipment to be able to perform their duties as safely as possible".
Concluding, Marios Loizou emphasized that "something that has touched our hearts is the plethora of voluntary donations to hospitals, specifically when it comes to equipment. But there is a big problem, and it is well known. There is a great deal of difficulty in meeting the needs due to the terribly high global demand, as a result of the rapid increase in the number of outbreaks. Currently there are almost 450,000 cases confirmed worldwide. I can assure you that a huge effort is being carried out to secure the essentials. Therefore, as I said yesterday, we need time".
"We stay home; we protect ourselves; we save time", Marios Loizou repeated. /ibna