Even today, Erdogan provokes with a message about "heroes"
By Michalis Michael
45 years have passed since the day of the treacherous coup attempt in Cyprus, which opened the doors for the invasion that followed a few days later. At 8:20 exactly, the sirens sounded all over Cyprus, as a reminder that the wounds are still open and the goal of the country's freedom from the Turkish occupation remains unfulfilled.
Today, a special meeting of the Cypriot Parliament will be held in order to condemn the coup, while all the parties have issued relevant notices. The media makes tributes to those tragic days, while the great humanitarian issue of the missing persons remains open.
Even today, however, the Turkish President Recep Tayyip Erdogan is provoking. With his "anniversary" message he stresses that "we will continue to protect the sacred memory of our martyrs and the lands that they have honoured with their blood. We will not forget and we will not allow the 15th of July to be forgotten".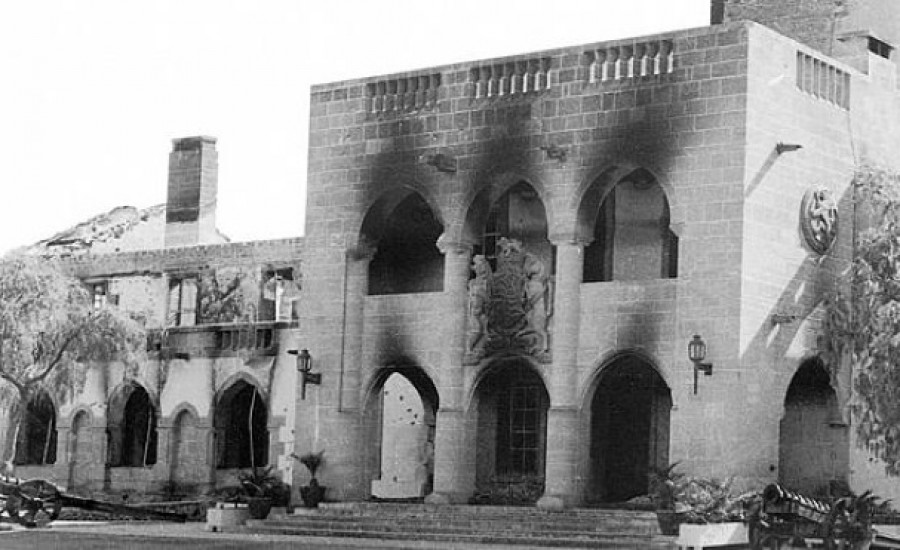 The history
On 15 July the coup attempt in Cyprus began by the National Guard. Archbishop Makarios fled to Paphos, and Nikos Sampson was nominated as president, who proclaimed the "Hellenic Republic of Cyprus". Makarios via Malta and London arrived in New York, where he participated in the UN Security Council meeting on 19 July, denouncing the Athenian junta for an invasion.
On 20 July, by invoking Article 4 of the Treaty of Guarantees, Turkey invaded Cyprus. On 23 July, Nikos Sampson resigned before the looming collapse, as did the military regime in Greece.
However, the events in Cyprus continued to unfold with a second operation, Attila II, in August of the same year. Turkey occupied 36% of the territory of the Republic of Cyprus and displaced 180 thousand Cypriots (another 20 thousand remained trapped), while a total of about 3 thousand Greek Cypriots were killed./ibna