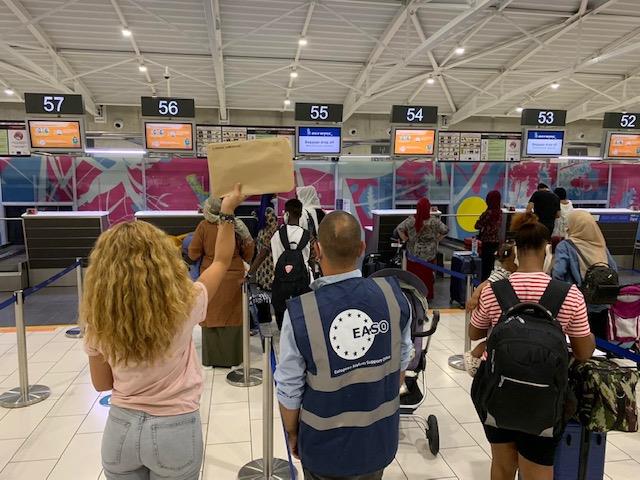 The Ministry of Interior states in a relevant announcement that yesterday, Monday, July 27, the transfer of sixteen applicants for international protection from Cyprus to Finland took place through the relocation mechanism. These individuals fall into the category of vulnerable groups as defined in the Refugee Act and the relevant European Regulations and Directives.
The project is co-financed by the Asylum, Immigration and Integration Fund 2014-2020 of the European Union by 90% and by the Republic of Cyprus by 10%.
The transfer, which was supported by the European Asylum Support Office (EASO), is the first part of the above-mentioned co-financed project to relocate a total of 30 vulnerable international protection applicants to Finland, namely single women with children and unaccompanied minors.
Finland's proposal to relocate these applicants was submitted in the context of the solidarity and fair distribution of responsibilities provided for in Article 80 of the Treaty on the Functioning of the EU (TFEU), due to the excessive migratory pressures Cyprus is faced with, which significantly burden national asylum and reception systems.
The transfer of the remaining fourteen vulnerable applicants for international protection will take place this August./ibna