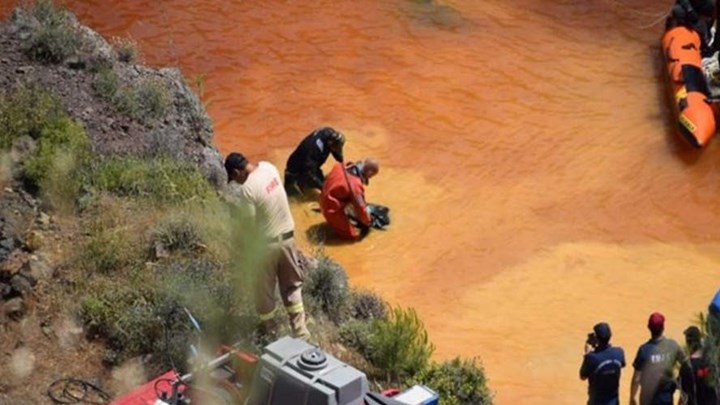 The Independent Police Investigation and Complaints Investigation Authority (AADIPA) had appointed three criminal investigators and later a fourth, on the occasion of questions and concerns that have arisen, after the foreign women and children who had been reported missing, were later found to have been murdered.
The inquiry team, despite the generality of the ultimate goal of the investigation, which was the behavior and approach of the Police in cases of complaints about missing women and foreign women, as expected, focused its attention on the handling of the specific cases of the serial murders that had been committed by Nikos Metaxas and was investigated in 2019, by members of the Force.
Following the investigation of the cases, AADIPA, through its President, Mrs. A. Paschalidis, submitted its Report to the Attorney General of the Republic, Costas Clerides.
In addition to any possible disciplinary offenses committed by members of the Force, both the appointed investigators and the President of AADIPA considered that all the facts obtained from the evidence collected by the Collegiate Authority exceed the limits of a simple disciplinary responsibility and that the reprehensive actions and omissions of members of the Force, but also of officers who were in charge of conducting the interrogations, constitute criminal offenses.
After a thorough study of all the data provided by AADIPA before the Legal Service, both by authorized officials and by the Attorney General himself, the latter ruled that criminal offenses were indeed committed in the handling of these cases, in violation of Article 134 of the Penal Code, Chapter 154, ie offenses of failure to perform official duties by public officials.
Guidelines were therefore issued yesterday for the prosecution of 15 members of the Cyprus Police Force, including police officers, sergeants and officers, with involvement in the above cases.
This is a development that we are sorry for, said the Chief of Cypriot Police, Kypros Michailides, speaking to RIK's "Morning Route", but the decision of the Attorney General is respected, as we will respect the verdict of the Independent Authority for Investigation of Claims and Complaints against the Police and we will cooperate to investigate the case. It is, he added, the least we can do to remember the victims.
Michailides stated that it does not matter how many members of the Police are being accused, however, he stated that among them are also officers and obviously there will be held accountable./ibna