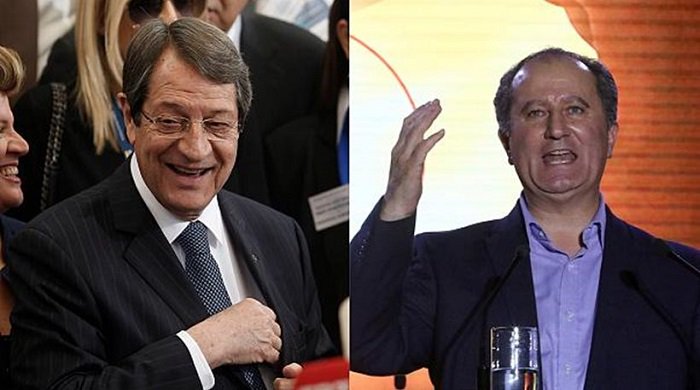 Ahead of the second round of elections in Cyprus, it appears that Cypriots residing abroad and voted in last Sunday's presidential elections "showed a preference for Stavros Malas, who ran as an independent candidate, backed by the main opposition Akel", cyprus-mail.com reported.
According to the website, "Malas got 40.81%" by those who live away from Cyprus, in 15 different countries, and cast their ballots, while the incumbent President, Nicos Anastasiades got 31.78%,  and Democratic Party leader, Nicolas Papadopoulos received 0.86% of the total votes.
On one hand, Malas was mostly voted for by citizens of Cyprus living in Bulgaria with 74.77%. On the other, Anastasiades recorded the highest preference from those living in Qatar with 43.37%.
"Anastasiades was first in the USA, Qatar, UAE, Bahrein and Saudi Arabia."
It is also interesting that other candidates, too, namely Michalis Mina, President of the Justice Party, Charis Aristidou, Andreas Efstratiou and Christakis Kapiliotis were also voted for by Cypriots residing outside of Cyprus…/IBNA