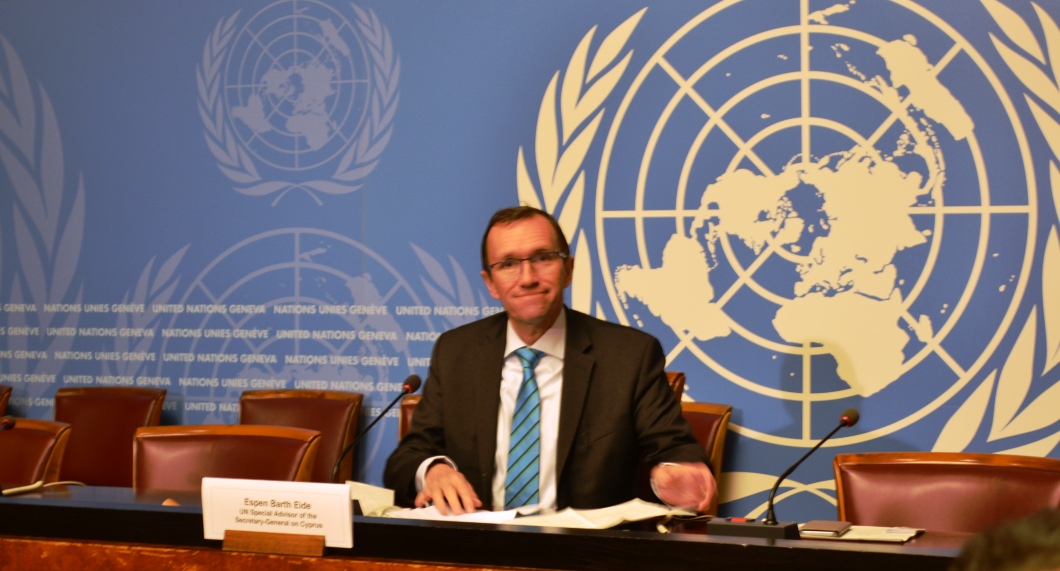 Espen Barth Eide may have bid farewell to the two communities in Cyprus so that he participates in the Norway parliamentary elections, but it seems that several Greek Cypriots have not forgotten the way he chose to resolve the Cyprus problem.
Last Friday, Political Marketing Consultant Nikos Antoniadis issued a formal notice against the Special Adviser to the UN Secretary-General to all members of the Norwegian Parliament.
The Greek Cypriot, who signs as "A refugee from Famagusta – Cyprus", after referring to the subject of "Security and Guarantees", clearly asks Norwegian MPs if they would accept Norway's "invader" to guarantee it and keep an army on its territory!
Through this question, he highlights Eide's attitude, saying: If you would accept that for your country, I apologize for wasting your time. If not, Mr Eide's diplomacy, who intends to be a nominee for the Norwegian Parliament, is "dangerous"!
Read the letter below: Letter to the Members of the Norwegian Parliament
Following Nikos Antoniadis' letter to the members of the Norwegian Parliament, the Cypriot Democrat Party (DIKO), MEP, Kostas Mavridis, announced that he would inform the European Parliament about the role Espen Barth Eide played in the talks on the Cyprus issue .
The statement by MEP Costas Mavrides:
I am delighted to note the remarkable action of our compatriot who lives in the United States of America, Nicos Antoniades (a Political Marketing Consultant from occupied Famagusta), who sent a letter of caution to the Members of the Parliament of Norway regarding Mr. Eide's attitude. Such initiatives to inform foreign officials give credibility and serve the interests of Cyprus.
Therefore, I think it is appropriate to send a similar letter of briefing to all Members of the European Parliament to which I will concentrate on:
A) the understanding of UN Secretary General Antonio Guteres that "a normal state (especially a member of the EU) can not operate under Turkish guarantees and the presence of Turkish troops";
And
B) the dangerous role of Mr. Eide (who claims a seat in the Parliament of Norway) to ask "whether he would accept, as he suggests for Cyprus, Norway's" invader "to keep troops on Norway's land and to guarantee their citizenship. For the above, I will ask for the co-signature of all Cypriot MEPs.
Costas Mavrides MEP DIKO – S & D./IBNA
Source: M.Ignatiou