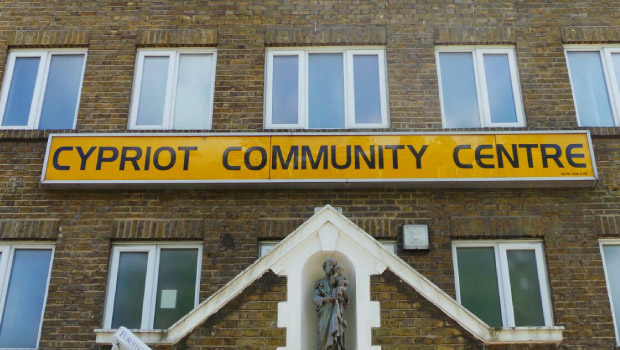 The Cyprus issue has slipped down the priorities of the UK Government following the breakdown of talks at the Swiss resort of Crans Montana in the summer.
However, the well organised Cypriot community in the country are determined to keep up the pressure and try to convince the British, one of the guarantor powers of Cyprus's sovereignty and territorial integrity, to exercise as much influence as they have over Turkey.
In a letter addressed to Prime Minister Theresa May, ten Cypriot refugees living in the UK were urging the British Government to increase its efforts so that a workable and peaceful settlement could be reached without guarantors and without foreign troops. They were highlighting as the reason for the talks' failure Turkey's "unacceptable demands" over security and guarantees in Cyprus.
In a response, penned by the Foreign Office, the UK Government expressed "disappointment" at the Cyprus Conference outcome, calling all parties to "consider next steps".
"The UK continues to work for a just and lasting settlement in Cyprus that will benefit all Cypriots," read the Foreign Office's response letter.
However, the UK Cypriot community have been frustrated by the UK Government's unwillingness to actively support the Greek and Greek Cypriot call for a permanent end to the "anachronistic" system of guarantees. They have been briefing the Conservative Party MPs that have a proven record of supporting the Cypriot cause about their government's stance in Crans Montana, trying to pile up pressure ahead of any steps forward.
This year's Conservative Party conference in Manchester also provided the opportunity to make the UK Cypriot community's views known to cabinet members.
Foreign Secretary Boris Johnson was the guest of honour at a Cypriot fringe event. He expressed regret at the failure to reach a settlement, but he identified "substantial gains" on which the UK "intends to build on".
At the same event, Theresa Villiers, a north London Conservative MP that has been actively supporting Cyprus for decades now, said: "After representation by my constituents, I stated clearly in the House of Commons that such guarantees don't have a place in a modern democracy. I think they are a relic of the colonial past and I am pleased to restate that on the anniversary of the independence of Cyprus. There are other, more effective ways to ensure the security of Cypriots."
This bold statement in the presence of Boris Johnson was proof that the UK Cypriots' campaign has been working, to some extent.
The challenge for the community is to turn minds in Whitehall. "A very tall order," a community leader confessed to this agency, given that perhaps now more than ever, "with Brexit looming the Conservative UK Government wants to have Turkey and its huge market, as close as possible."…/
IBNA