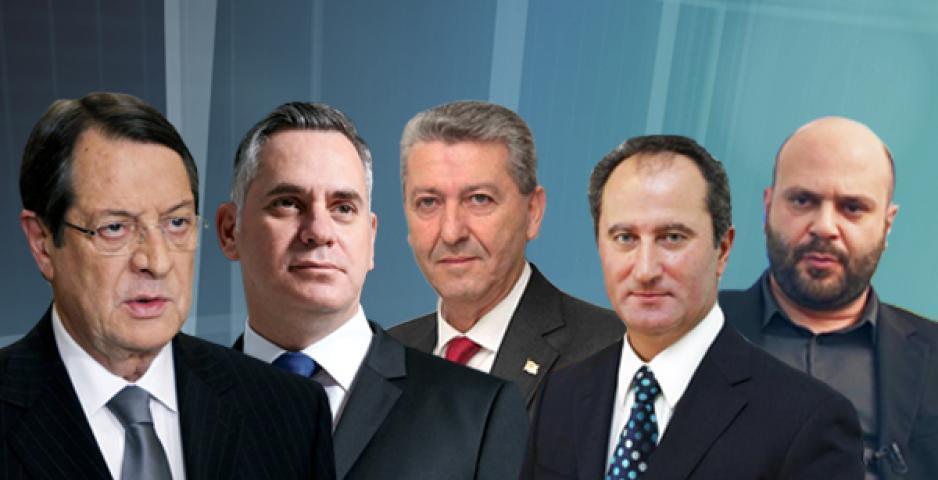 The polls have opened for the first round of presidential elections in Cyprus. With the opening of the Election Centers at 7 am, the vote for the election of the new President of the Republic of Cyprus has began. Approximately 550 thousand citizens have the right to vote, to choose from nine candidates, at 1,222 polling stations. The polls will close at 18:00 local time and the results will be announced, as estimated at about 20:30.
The nine candidates, who participate in the 13th elections for the President of the Republic of Cyprus, raised during the pre-election period the issues that the Cypriot state will face in the years to come, such as the management of the Cyprus issue, the economy and the modernisation of the state.
The candidates that will play a major in the elections are current president, Nicos Anastasiades, from Democratic Alarm (DISY), Nikolas Papadopoulos from the Democratic Party (DIKO), Stavros Malas, from the Restructuring Party of the Working People (AKEL), Yiorgos Lillikas, from the Citizen's Alliance party, and Christos Christou, from the National People's Front (ELAM).
The election results will largely determine the next day's moves by those who will be out of second round, as the first two candidates who will emerge from the electoral process on 28 January 2018 will compete the following Sunday.
According to the Constitution, the polity is presidential, with a Greek Cypriot president and vice-president from the Turkish Cypriot community. Their term of office is five years. The president is elected by the Greek Cypriot community and the vice-president by the Turkish Cypriot. Because of the presidential system, the government does not need a vote of confidence from the House. The President simply reads his programmatic positions and, together with the Vice-President, assures the House that they will abide by the Constitution and the laws of the Republic of Cyprus.
In the 58 years of independence of the Republic of Cyprus, these presidential election are the 13th third in its history. The first presidential elections took place in February 1959, a few months before the official establishment of the Republic of Cyprus in August 1960./IBNA