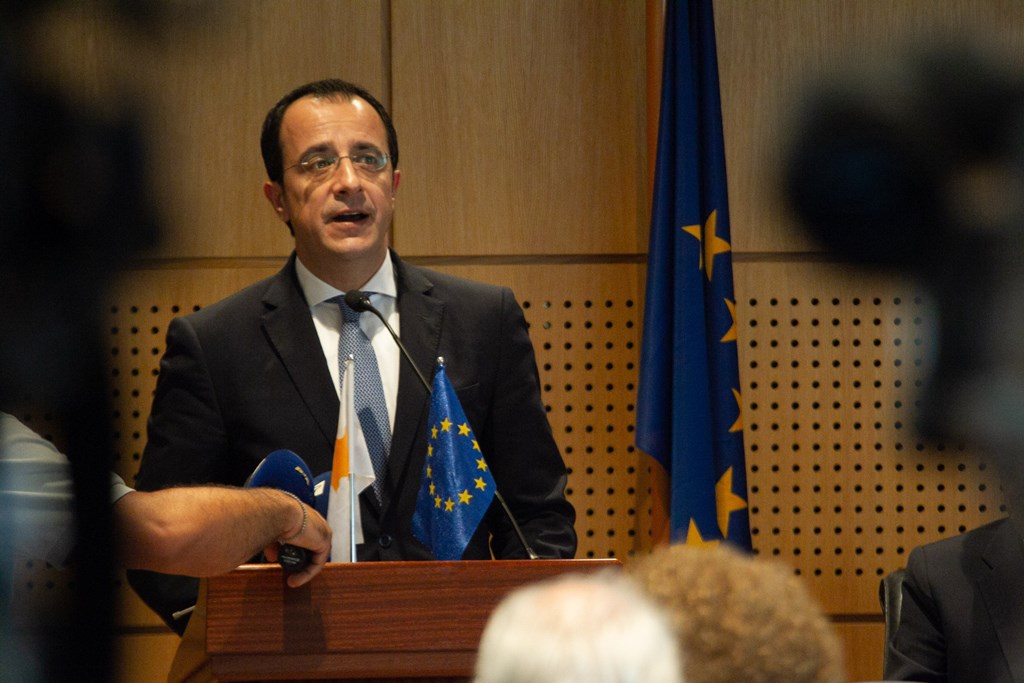 By Michalis Michael
Nikos Christodoulides made statements on the Cypriot channel "Sigma", proceeding to a general evaluation of what is known so far regarding both the Cyprus issue, in view of Jane Lutte's upcoming arrival, as well as Turkey's activity in the Eastern Mediterranean and the Cypriot EEZ.
The Foreign Minister of Cyprus described the situation with Turkey's movements as unacceptable, stressing the importance of Cyprus remaining calm on its behalf.
Talking about the Cyprus issue and particularly referring to Turkey's behavior, he stressed that, in order for the discussion to recommence, "putting an end to the Turkish illegal activities within the Cypriot EEZ is not even a prerequisite, but a rather normal development, one could argue, in order for talks to be held. In what other way can a discussion take place, when at the same time they plan to move forward with further fait accomplis?"
Mr. Christodoulides stated that, after meeting with Jane Lutte, Cypriot President Nicos Anastasiades will convene a National Council, as was already announced, in order to provide briefing on the next steps.
At the same time, he highlighted September and October as a rather critical period regarding the Cyprus issue, arguing that this time the developments during these months are indeed pivotal, due to the "peculiar" situation of further fait accomplits being pursued, while at the same time efforts are being made for the discussions to be relaunched./ibna