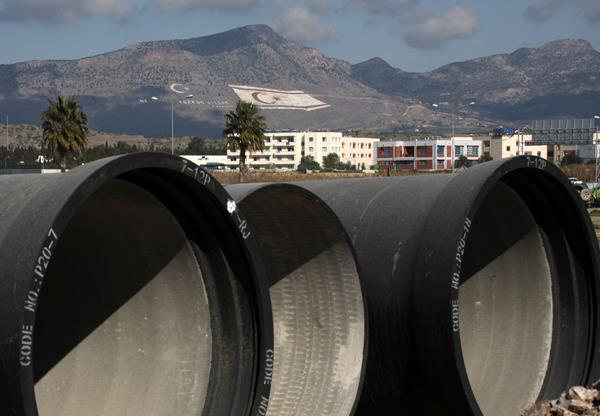 Nicosia, October 22, 2015/Independent Balkan News Agency
By Kyriacos Kyriacou
The plenary of the Cypriot House of Representatives approved on Thursday a resolution condemning Ankara for a sub-sea pipeline transporting water from Turkey to the Turkish occupied areas of Cyprus.
The resolution condemns Turkey`s illegal stance in Cyprus and the fact that it violates international legal rules and in particular UN resolutions and EU principles and values.
It further calls on Turkey to put an end to its actions which consolidate the faits accomplis of the Turkish invasion in Cyprus of 1974 and undermine the efforts to reach a solution of the Cyprus problem.
The resolution calls on the UN and Security Council permanent members, the Republic of Cyprus` fellow member states in the EU, the EU institutions and the international community to disapprove these actions, to exercise pressure on Turkey demanding that it complies with international law and the Cyprus related UN resolutions as well as with its obligations as an EU candidate member state.
The House further asks that substantial pressure is exerted on Turkey so that it contributes in general to the solution of the Cyprus problem and it never repeats any actions which violate international law.
Cyprus was divided in 1974 when Turkey invaded and occupied its northern third. UN backed talks resumed in May aiming to reunify the island under a federal roof.