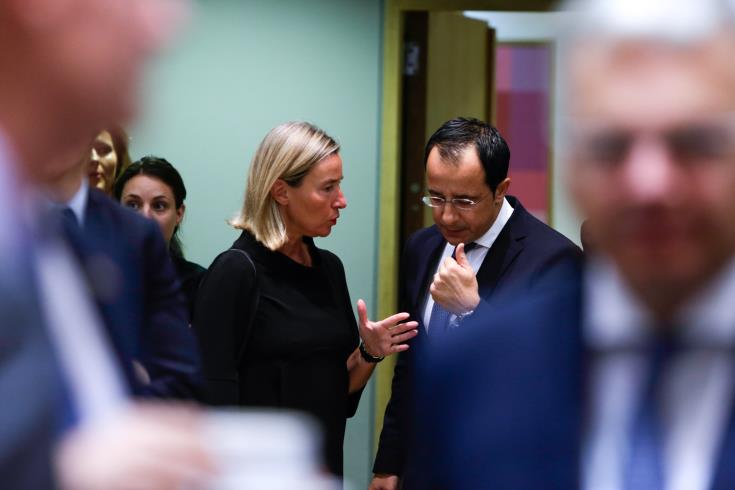 What the rest of the agenda's topics are; the Cypriot Minister of Defense's contacts
By Michalis Michael
Cyprus is about to sign a Joint Communiqué on the Establishment of Diplomatic Relations between them and the Republic of North Macedonia. The Communiqué will be signed by the two countries' Foreign Ministers, Nicos Christodoulides and Nikola Dimitrov, as part of the Informal Council of Foreign Ministers of the EU (Gymnich) in Helsinki.
According to a statement from the Cypriot Ministry of Foreign Affairs, Mr. Christodoulides will leave for Helsinki in the afternoon in order to participate in the Gymnich, scheduled to be held in the Finnish capital on August 29-30. During the Council's operations, EU Foreign Ministers will have the opportunity to exchange views on a number of issues related to the Union's external relations.
On the first day of the Informal Council, discussions will evolve around the issue of hybrid threats and how they will be addressed (in a joint meeting with the EU Ministers of Defense). Foreign ministers will also exchange views on the Gulf situation. The following day they will discuss EU policy in the Arctic Circle and exchange views on regional co-operation in the Western Balkans.
During the Council's operations, Mr. Christodoulides will hold contacts and meetings with his counterparts from EU Member States. On the occasion of his presence in Helsinki, the Minister of Foreign Affairs will visit on Thursday afternoon (29/8), accompanied by the Minister of Defense Savvas Angelides, the Center for Excellence in Hybrid Threats.
The two Ministers will have the opportunity to exchange views with the leadership of the Center, so that bilateral and multilateral co-operation on matters within the competence of the Center can be further enhanced. Cyprus has been a full member of the Center of Excellence since December 2018. /ibna