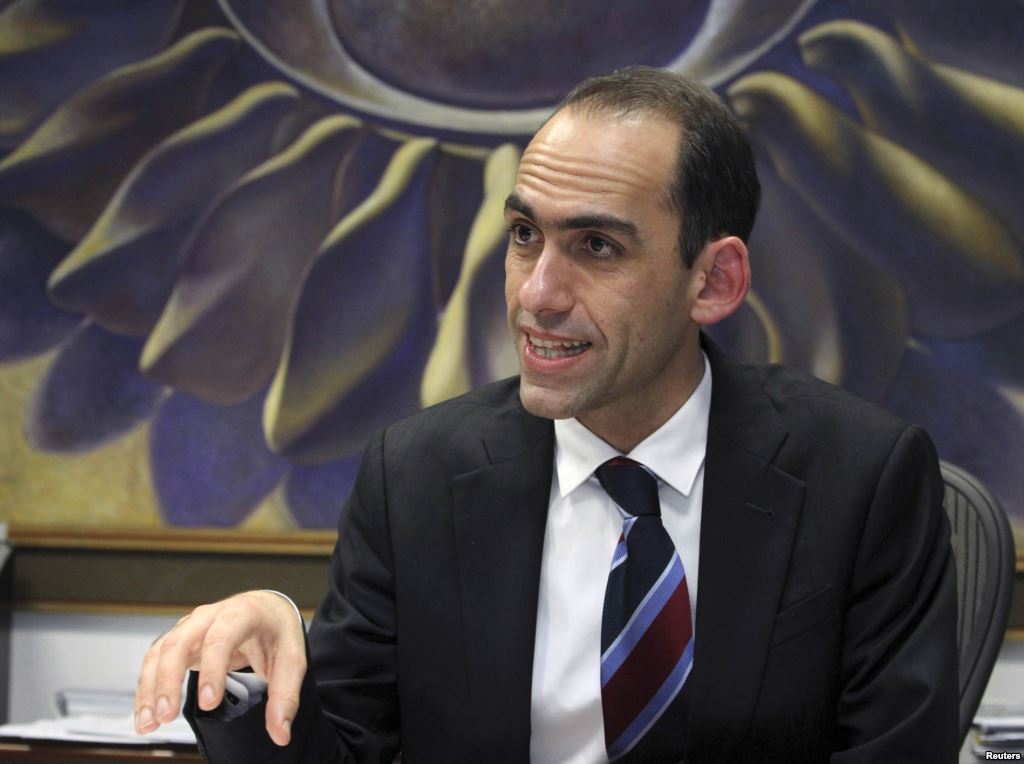 By Thanasis Gavos – London
The Finance Minister of Cyprus has expressed the wish that Turkey could see the benefits of joining in the changing landscape in the eastern Mediterranean and get on board the regional cooperation wagon.
Speaking at a Democratic Rally UK event in London over the weekend, Harris Georgiades criticised Turkey for its tactics with regard to the Cyprus Exclusive Economic Zone (EEZ). "We are witnessing these days a repetition of the usual actions and behaviour of Turkey. Once again Turkey's own decisions are singling it out from what is already shaping up in eastern Mediterranean, a situation of regional cooperation and stability," said the Cypriot minister.
In an effort to project an image of Cyprus as a pylon of stability against an increasingly isolated Turkey, he pointed to the recent high level meeting between President Anastasiades and the leaders of Egypt and Greece. He referred to the tripartite cooperation inaugurated as an indication of where things are moving in the region. He spoke of "a regional network of peace, cooperation, investment and opportunities" and added that the Cypriot Government "very much hopes" that Turkey will see the benefits of joining this network, as the energy prospect is an opportunity for all countries in the wider region.
Until then, he stressed that Nicosia deals with the Turkish provocations in a "careful yet decisive manner."
Harris Georgiades also expressed the hope that Ankara would realise after 40 years that "the division of Cyprus and the presence of an occupying army is an anachronism which should end soon."
Turning to his area of responsibility, he linked the ability of Cyprus to defend its national interests with its economic recovery. As he said, "a country with a solid and viable economy is one that not only can it cover the needs of its people but is at the same time in a position to safeguard its vital national interest." As he added, that is something that the Government of President Anastasiades is currently doing.
Mr Georgiades was among party members and friends, including prominent members of the sister Conservative party in the UK. Theresa Villiers MP, a serving secretary of state in David Cameron's cabinet, made her regret over Turkey's actions in Cyprus's EEZ clear, speaking of an "awful incursion".