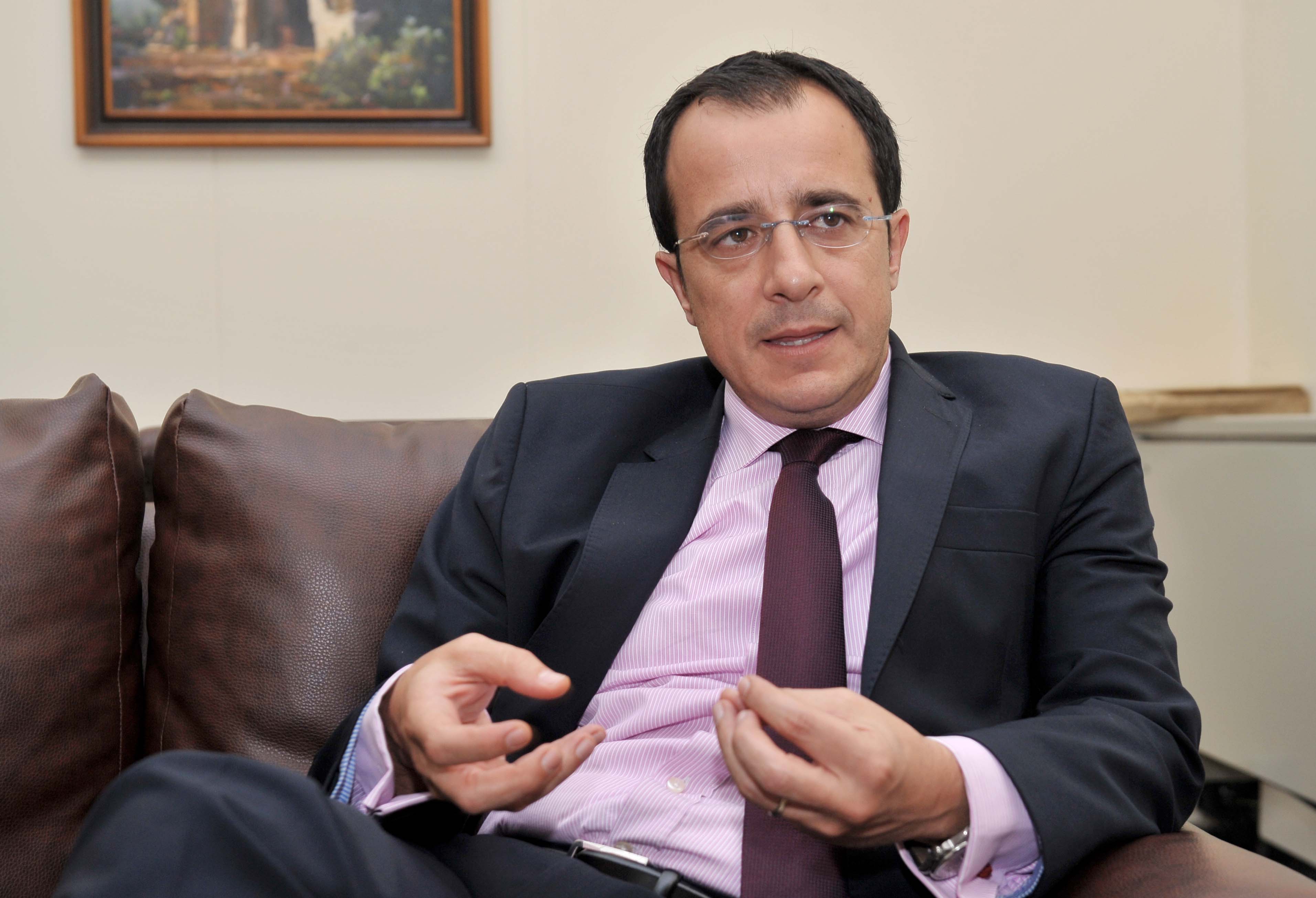 Nicosia, April 21, 2016/Independent Balkan News Agency
By Kyriacos Kyriacou
Attempts to make some of the common understandings into convergences has begun, Cyprus government spokesperson Nikos Christodoulides said on Thursday after President Nicos Anastasiades met with UN Special Adviser on Cyprus Espen Barth Eide.
Specifically, Christodoulides said, "A good and constructive discussion was held in relation to the issues on the negotiation table, and the upcoming meeting of the two leaders."
The government spokesperson added that there is a meeting on Monday April 25 and then again on May 9 in an effort to turn common understanding to convergence.
Christodoulides mentioned that the President has said that his last meeting with Turkish Cypriot leader Mustafa Akinci was very constructive and that is the reason they are still at the negotiating table.
"There are disagreements as well and we are trying to see how we can move the process along through the discussion," he said.
Asked to comment on a statement Eide had made on a plan that the World Bank the IMF would draw up to have the Cyprus solution be sustainable by itself, Christodoulides said that the solution must be sustainable, and this is the goal of the IMF and World Bank. He added that the first estimates, since they have not been completed, say that the solution itself needs to be sustainable.
Christodoulides also commented on the economic factor of a solution, saying "We will need to have real facts in front of us and some of the facts will have to deal directly with the factors of a solution."
Asked what the leaders will discuss on Monday, Christodoulides said that they would be continuing the discussion on the four chapters on which they are seeking to achieve convergence.