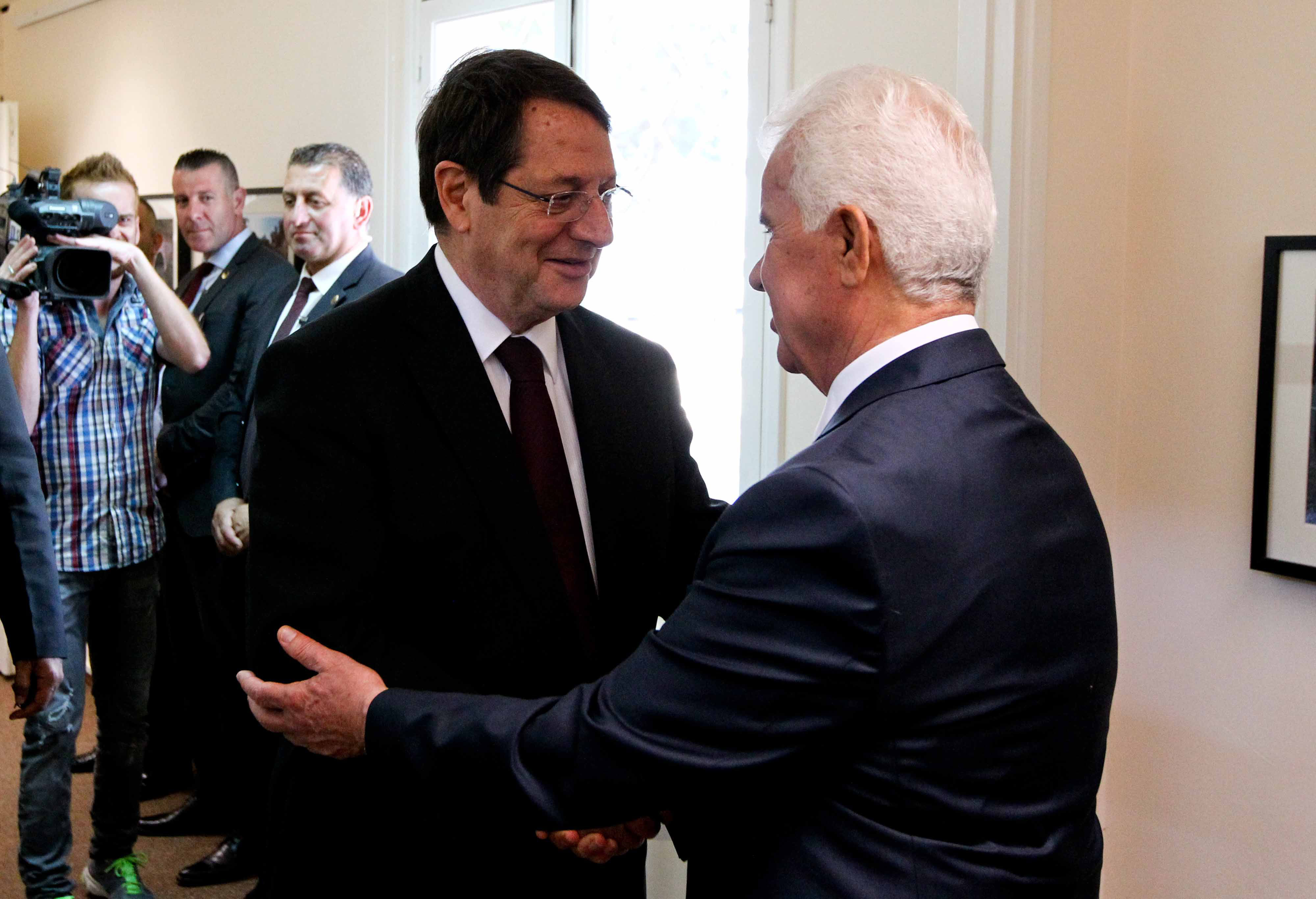 By Kyriacos Kyriacou – Nicosia
The leaders of the Greek and Turkish Cypriot communities decided to accelerate talks aimed at reunifying the divided island of Cyprus, it was announced on Wednesday.
It is worth saying that the UN backed negotiations between the two communities have been under way since 1964, when the UN peacekeeping force was established at the island. Cyprus was divided in 1974 when Turkey invaded and occupied its northern third. Their goal is to reunite Cyprus under a federal roof. However, the two sides disagree on main terms regarding the settlement.
President Nicos Anastasiades and Turkish Cypriot leader Dervis Eroglu agreed today to meet twice a month.The announcement was made by the UN following a meeting between the two leaders.
Speaking afterwards, Anastasiades said "there has been a constructive discussion" highlighting the need for the two sides to engage in a substative dialogue to change the current situation.
Asked if he is optimistic, the President replied that he did not want to make any statements that might be perceived as engaging in a "blame game."
"Moving to next phase"
The new UNSG Special Advisor Espen Barth Eide said that the two leaders have agreed to move to the next phase of structured negotiations.
Eide attended today's meeting, following a dinner they had last night at the residence of the UNSG Special Representative on the island Lisa Buttenheim.
Reading a statement to the press, Eide said that the leaders met in a friendly and constructive atmosphere following their fruitful discussions at dinner last night and they have reviewed the state of play in the talks thus far.
He added that they agreed that their negotiators and teams had completed submitting proposals on all issues and recognised the enormous amount of work that had been conducted to conclude the second phase of negotiations.
Asked if the leaders are moving into a give and take process, Eide noted that "the reference in the document is win-win and the reason that the language `win-win` is used now is that I feel that there is an agreement now that there is more collective gain than collective loss".
Obviously, he added, "negotiations are about exchanging views and reaching a mutual agreement at the end".
He went on to explain that the "vision that we have been developing over yesterday evening`s dinner and today is that there is a shared problem, which is a divided island and an unsolved issue and that can be solved through the mutual work of the two sides and the outcome will benefit both communities more than the price of the eventual giving in, which is why the language is now a phase of win-win or a phase of structured negotiations and they are substantive negotiations about real issues".