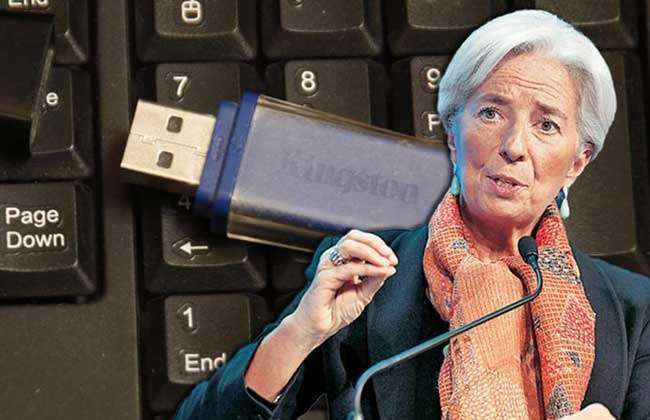 Nicosia, September 15, 2015/ Independent Balkan News Agency
By Kyriacos Kyriacou
The so-called "Lagarde list", a list containing deposits of Cypriot individuals and companies in Swiss HCBS bank received by the Cypriot authorities from France, contains 490 cases of Cypriot natural persons or companies registered in Cyprus, Finance Minister Harris Georgiades told the Parliament, adding that government is resolved to deal with this issue.
The issue was discussed in a joint session of the Parliamentary Committees of Public Expenditure Control and on the Institutions in the presence of Georgiades and Tax Commissioner Yiannakis Lazarou.
Georgiades noted that the data included in the list concern deposit balances for the period of December 2005 and December 2006 in the HSBC in Switzerland.
He noted that the natural persons are Cypriots nationals or persons under a Cypriot address, while there are natural persons or companies that are associated with more than one account.
"These are unprocessed data that have been received by the Tax Department and will be examined one by one" Georgiades added, noting that this list "without a doubt is included in the high risk category."
The Finance Minister went on to say that at the instructions of the Tax Commissioner, the tax authorities began to investigate these data, adding the process will determine the possible revenue for the state coffers due to outstanding taxes.
Replying to questions by MPs, Georgiades did not overrule the possibility the list to be officially submitted to the Parliament, provided that the legislature submit a detailed request.
"When an official request is submitted by the Parliament we will look into it and we will engage the Attorney-General but the list should not be politically exploited," he said.
On his part, Tax Commissioner Yiannakis Lazarou told the parliament that the Cypriot authorities have the capacity to investigate the list but they would request expert assistance should problems arise.
He said the tax can be imposed retrospective up to twelve years.
Meanwhile, the Committees on Public Expenditure Control and on the Institutions said they will formally request the list to be submitted to the President of the House in order to prevent any suspicion that the list maybe altered.
Committee on Institutions Chairman Nicos Nicolaides said there was a significant and unacceptable delay on behalf of the government to obtain the list.
Ruling Democratic Rally MP Andreas Kyprianou pointed out there should not be excessive expectations in the public with regard to the list as these data concern deposits of a particular period in just one bank.
He also said in case the list contains politically exposed persons these names should be published.
On his part, main opposition, AKEL MP Aristos Damianou said the Parliament should no substitute the tax authorities but should exert political pressure so that this issue would not be covered.
Marios Garoyian, of Centre party DIKO, said the state should avoid removing names off the list.