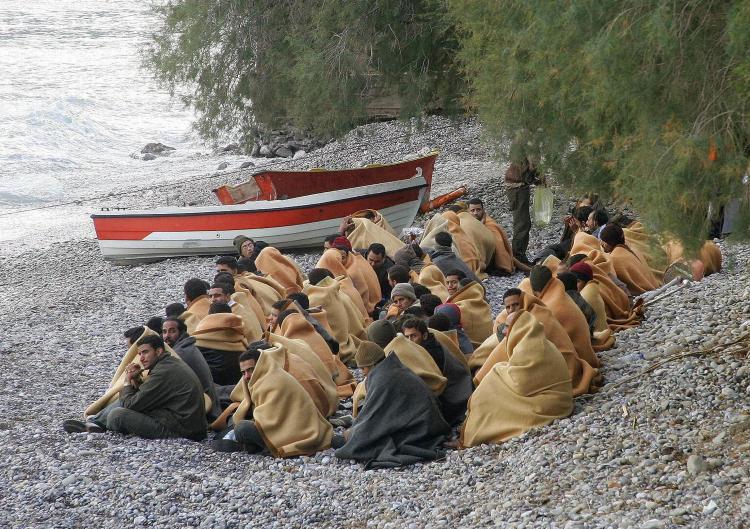 Review Hari Stefanatos
Interior minister, Socrates Hasikos, has rejected as unfounded the allegations made by Amnesty International that "Cypriot immigration authorities routinely detain hundreds of migrants and asylum-seekers in prison-like conditions for extended periods while awaiting deportation".
It all started with a press release that was issued by Amnesty International, in which it states that researchers have gathered evidence during a recent visit to the island, which point to the fact that the authorities of the Republic of Cyrus "are exploiting European Union (EU) laws – imposing automatic detention of migrants and asylum-seekers without implementing the required safeguards, which make detention a last resort", adding that "the practice is also a breach of international law".
The Interior minister poke to CNA and disputed these claims saying that "the press release is unilateral and unsubstantiated", he said, adding that it includes "inaccuracies and vague references to immigration issues and international protection in Cyprus ".
"The content of the press release of Amnesty International is based entirely on information which the representatives of the organization selectively gathered during their visit from complaints of NGOs, ignoring the explanations given by the government side, and therefore we consider the press release as unilateral and unsubstantiated", he told CNA.
On the other side the Head of Refugee and Migrants` Rights at Amnesty International, Sherif Elsayed-Ali, said that "by detaining scores of people for months at a time, Cyprus is displaying a chilling lack of compassion and a complete disregard for its international obligations".
The only positive mention in the Amnesty International press release is that "Since Amnesty International last assessed detention conditions of migrants and asylum-seekers in Cyprus in 2011, the only positive development has been that they are no longer held in Nicosia`s central prison".
Illegal immigrants in Cyprus mostly come from Asia and Africa. Cyprus along with Malta and other Mediterranean EU countries is faced with large numbers of illegal immigrants, 98% of which come to the government controlled areas through the Turkish occupied north.
(Source CNA)