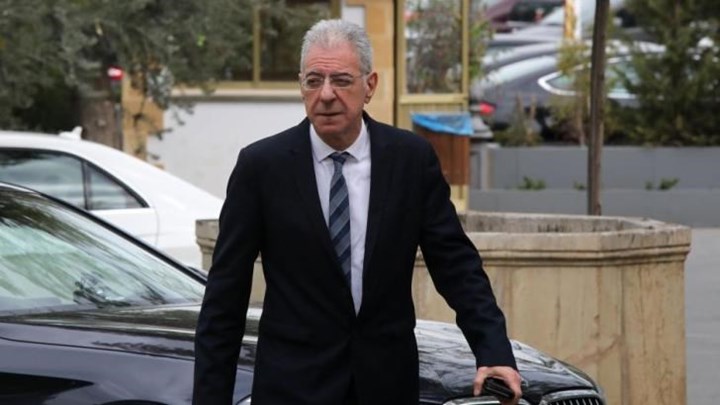 The campaign of Greek and Cypriot Foreign Minister continues
By Michalis Michael
The Cypriot government spokesman Prodromos Prodromou announced today that the Republic of Cyprus is proceeding properly and taking all appropriate measures against a "sea invasion", as he described the illegal activities of Turkey off Paphos.
Regarding whether drilling has begun or not, he reiterated that there are constant and conflicting information.
"In the last days, hours, there seems to be information regarding the transportation of materials, which indicates that drilling has begun. We will not confirm the drilling, but it is important that the official drilling that was announced is just further escalation. Turkey's behaviour is an attack on the Republic of Cyprus and a violation of international law," he said.
When asked what measures Nicosia is considering taking, Prodromos Prodromou stressed that the Cypriot government has been prepared for some time now. "It is well known that the instruments we have at our disposal are diplomatic and legal and in cooperation with the Greek government, but also with a series of targeted actions towards the EU mainly, but also towards others throughout the international community. It is no accident, for example, that not only the US has firmly condemned the Turkish actions, but also the European Council. Of course, we also had in the meantime the European elections that drew a lot of attention."
"It was a transitional period, but in the past days at the MED7 Summit there was a very strong declaration with reports that condemn Turkey, and call on it to end this activity, as in previous decisions of the European Council," he said.
Meanwhile, Greece and Cyprus, through the Foreign Ministers Katrougalos and Christodoulides, continue their contacts at diplomatic level. At the Foreign Affairs Council in Luxembourg, both Ministers will inform their counterparts on Turkey's actions./ibna