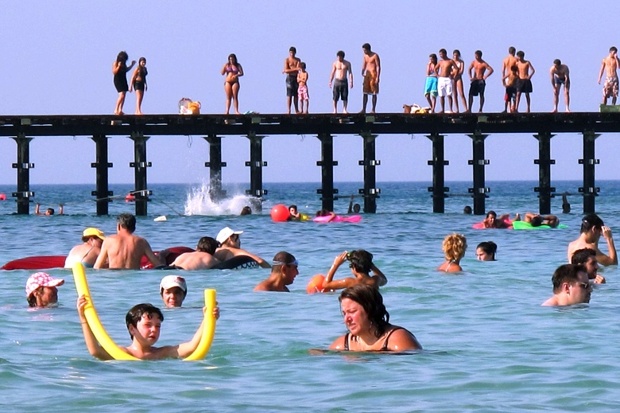 Nicosia, June 19, 2015/ Independent Balkan News Agency
By Kyriacos Kyriacou
The government has dismissed allegations of an attempted child abduction by a gang in Cyprus, noting that all the fuss made by British media over this issue was unnecessary and unsubstantiated.
In a written statement he made in the wake of allegations by the media that a gang attempted to abduct three British children at Protaras, a popular holiday resort, Deputy Government Spokesman Victoras Papadopoulos underlined that Cyprus has been and remains one of the safest tourist destinations all over the world, both for locals and foreigners and their children.
Papadopoulos said that British tourists staying at a hotel in Protaras had filed a complaint with the Police that an unknown man was taking pictures and approached their children. He noted that the police acted quickly and arrested a 19-year-old man of Bulgarian origin.
The man was questioned and his mobile phone was confiscated, however nothing inappropriate was found. The police also conducted investigations at this house, where nothing suspicious or inappropriate was found as regards this case or any related offences, Papadopoulos added.
He noted that moreover the police visited the hotel premises and took statements from the British parents that had filed the complaint as well as from their children, however nothing inappropriate came up.
"Consequently the Cyprus government considers that the fuss made by British media is unnecessary and unsubstantiated," Papadopoulos added.
He also pointed out that the Cyprus Police have been trained most effectively as regards the protection of minors, something which makes the country even more safe.
The story of the alleged attempted kidnapping of three British youngsters in the Anastasia Beach hotel on Tuesday is featured prominently in UK media for the third day.
These reports sprouted following claims of around 60 UK tourists who took part in a wedding party on Tuesday at the pool area of the Anastasia Beach hotel. The holidaymakers told UK press that a gang of three persons –two men and one woman, all Romanians- were filming their kids and trying to lure them away to a pick-up truck and that their attempt was foiled at the last minute by a passerby.
The reports said that the man and the woman were dragged by the holidaymakers to the reception where police were notified. The third gang member left in a getaway car which crashed a short while after leaving the hotel.
It was also reported that the gang was 18 person strong and that the Romanians where stalking children throughout the week posing as hotel waiters.
Cyprus police have repeatedly dismissed these reports, saying that they only arrested a 19-year old Bulgarian, not two people, that there no was no car crash and that they didn't find any evidence pointing towards a child-snatching gang.