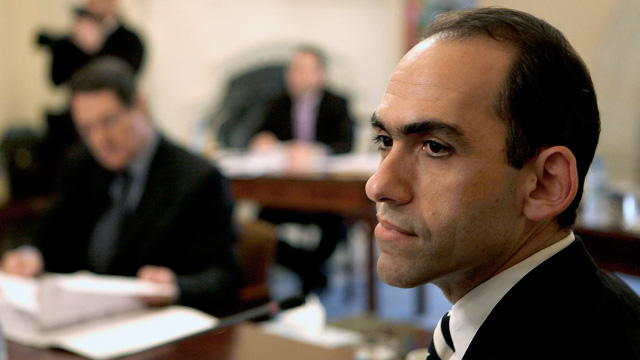 Nicosia, April 13, 2016/Independent Balkan News Agency
By Kyriacos Kyriacou
Cyprus Finance Minister, Harris Georgiades, has warned Parliament over a series of consequences, both on the economy and the Bank of Cyprus, if a bill forcing the restructuring of loans which have bank convertible bonds as collateral is approved.
The convertible bonds, which amount to 1.2 billion euros, were converted to almost worthless shares as part of the resolution of the Bank of Cyprus and Laiki Bank in 2013.
The bill tabled by House President Yiannakis Omirou regulates the restructuring of loans established by non-institutional investors to buy these bonds, which were pledged as collateral.
"I do not dispute the good intentions of all those who tabled the proposed bill, however, the reality is that the approval of this bill would cause a series of ramifications on the economy," Georgiades said in a letter to the Financial and Budgetary Affairs Parliamentary Committee President.
"It will also deal a blow to Cyprus as a reputable financial centre as well as impact its attractiveness to foreign investors."
Georgiades also pointed out that by forcing loan restructuring to borrowers who purchased these bonds which were pledged as collateral, the bill discriminates against people who did not resort to borrowing to acquire such bonds.
"In view of the above, the bill seems to be violating article 28 of the Constitution regarding the right of property and the right to enter into a contract," concluded Georgiades.