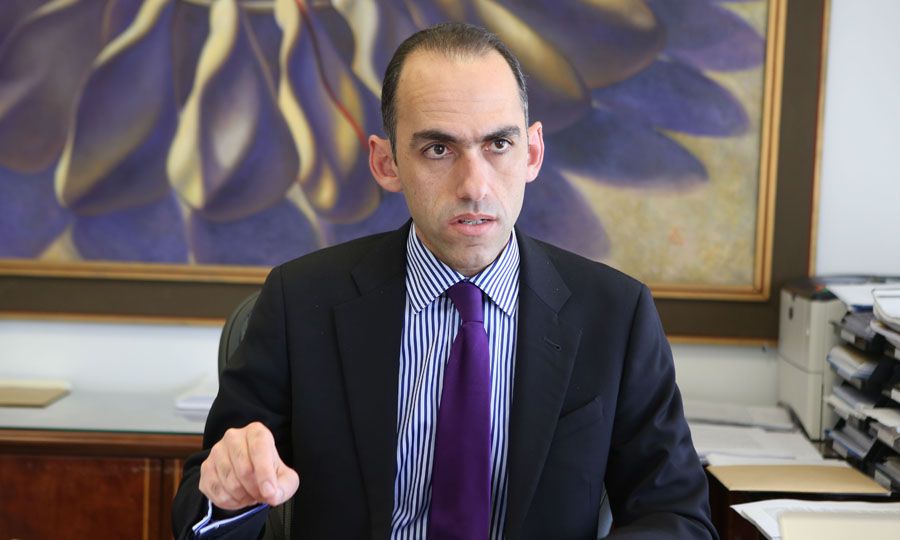 The Council of Ministers, at its meeting today, took decisions concerning the replacement plan for members of the provident funds that had been damaged by the haircut on deposits in 2013, Cypriot finance minister Haris Georgiades announced today.
In his statements to the press at the Presidential Palace, after the meeting, the Minister said that "the Cabinet has taken decisions regarding the replacement plan for the members of the provident funds damaged by the haircut on deposits in 2013, in continuation of the first decision in 2013 with replenishment, expenditure of the EUR 300 mln, following the decision last July for additional replenishment up to 75%.
After examining the issues that have arisen and the demands that have been made, the Cabinet has decided three things:
"Firstly, the diversification of the Bank of Cyprus shares that the affected members have taken so that instead of transferring them to the state as a condition for replenishing the loss, simply calculate the value of the shares on the basis of the stock price of the past July, the date on which the plan was announced. With this arrangement they will be able to keep their stocks and the process will be simplified.
Secondly, it was decided to index this replacement, ie if someone retires after 20 years, the replenishment he will take will not be based on current values ​​but will be adjusted to take into account the rise in prices over time, inflation, a reduction in the value of money as a result of inflation. It is an arrangement that will substantially benefit the affected members.
Thirdly, it was decided to set the amount of 75,000 as an additional replenishment for those who left between 2013 and 2017".
He added that the decision on this portion of the affected is differentiated and at the same time, a maximum limit of 250 thousand euros is being set. Those who have withdrawn, mainly bank employees, who exceed the threshold of 100 thousand euros, will be satisfied. The decision, he said, excludes the active employees of the Bank of Cyprus.
He noted that "public money could not be justifiably be used to replenish the pension that is entitled to and will be entitled to an active employee of Bank of Cyprus, since the impairment in deposits was made to support the bank of Cyprus.
However, this issue has been discussed with the bank extensively and I have been formally informed that the bank is ready to consider and implement an identical compensation plan for its own employees in the context of a wider job-related dialogue, whichis ongoing".
He added that "to sum up, out of the total of 60,000 affected members of the provident funds affected by the haircut, almost everyone is compensated, their 75% loss is compensated, with the exception of a very limited number of 200- 300 senior executives of the bank who have already secured a provident fund larger than 250 thousand euros".
Asked about the cost of the Cabinet's decision, the minister said that "there is an increased cost of 45 million euros to cover those who have left their office, but on the other hand there is savings due to the deduction of the share value of the Bank of Cyprus. Taking into account the two, the cost is rising by about EUR 20 mln compared to the plan that had been announced and implemented last July"./IBNA