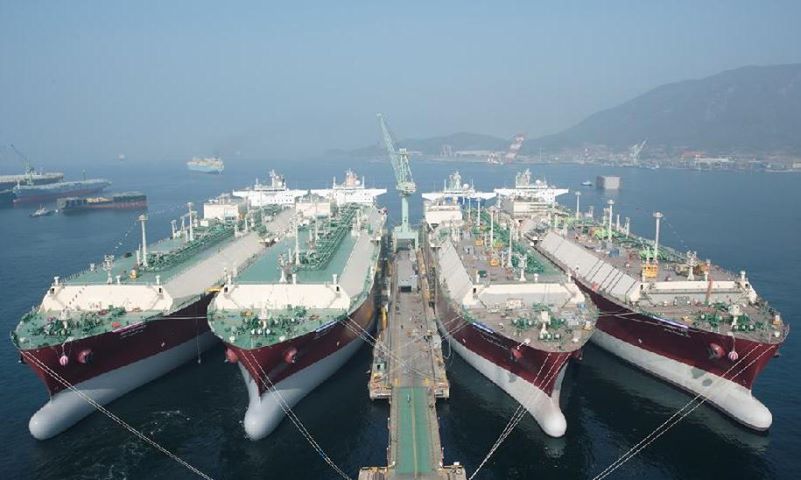 The Cypriot Minister of Energy, Commerce, Industry and Tourism, Yiorgos Lakkotrypis, held a press conference at the Presidential Palace after the Cabinet meeting, in which he briefed the public on the developments in energy issues.
"We had made a joint proposal with the Minister of Transport under the "Connecting Europe" Funding mechanism, for the financing of infrastructure projects needed to import liquefied natural gas.
We received a notice about a week ago that our application has been subject to prior authorisation, subject to the approval of the Member States, and concerns around EUR 101 mln for the necessary infrastructure for the import of natural gas, which concerns essentially about 40% of the expenditure needed for the infrastructures. They have rejected our application for port facilities, but we have told my colleague that we will find other ways to move on.
I believe that these EUR 101 mln is a decisive step towards the introduction of liquefied natural gas for electric power generation, because as I said in almost all of the previous procedures we ran – unsuccessful as you remember – one of the reasons was the high cost of infrastructure in relation with the small amount of gas we are asking for, and this has resulted in the price being elevated to a point where it was unprofitable".
Responding to a question he said that "a second project under the same mechanism was submitted by the IGI Poseidon consortium, which is running East Med, was for the detailed technical studies, what we call Front End Engineering and Design, for the East Med gas pipeline".
He added that "the European Commission has always approved preliminary around EUR 35 mln. It is also a very important item that shows at the same time the strategic importance of this pipeline for Europe.
As I have said many times about East Med, we are in the stage of the studies. Since we, as a state, want to examine all the choices, it is very important that this decision we have from the Commission helps us study this project in detail".
Asked about the agreement signed yesterday between Cyprus, Greece and Jordan on Renewable Energy Sources, Lakkotrypis said that "the Agreement signed on energy concerns mainly renewable energy sources and the agreement of the three countries to exchange know-how to promote this area". "Of course, we also discussed with our colleagues, both the Greek and the Jordan, the issues of hydrocarbons and some ideas that we have agreed to discuss further either in Athens or in Amman", he concluded./IBNA