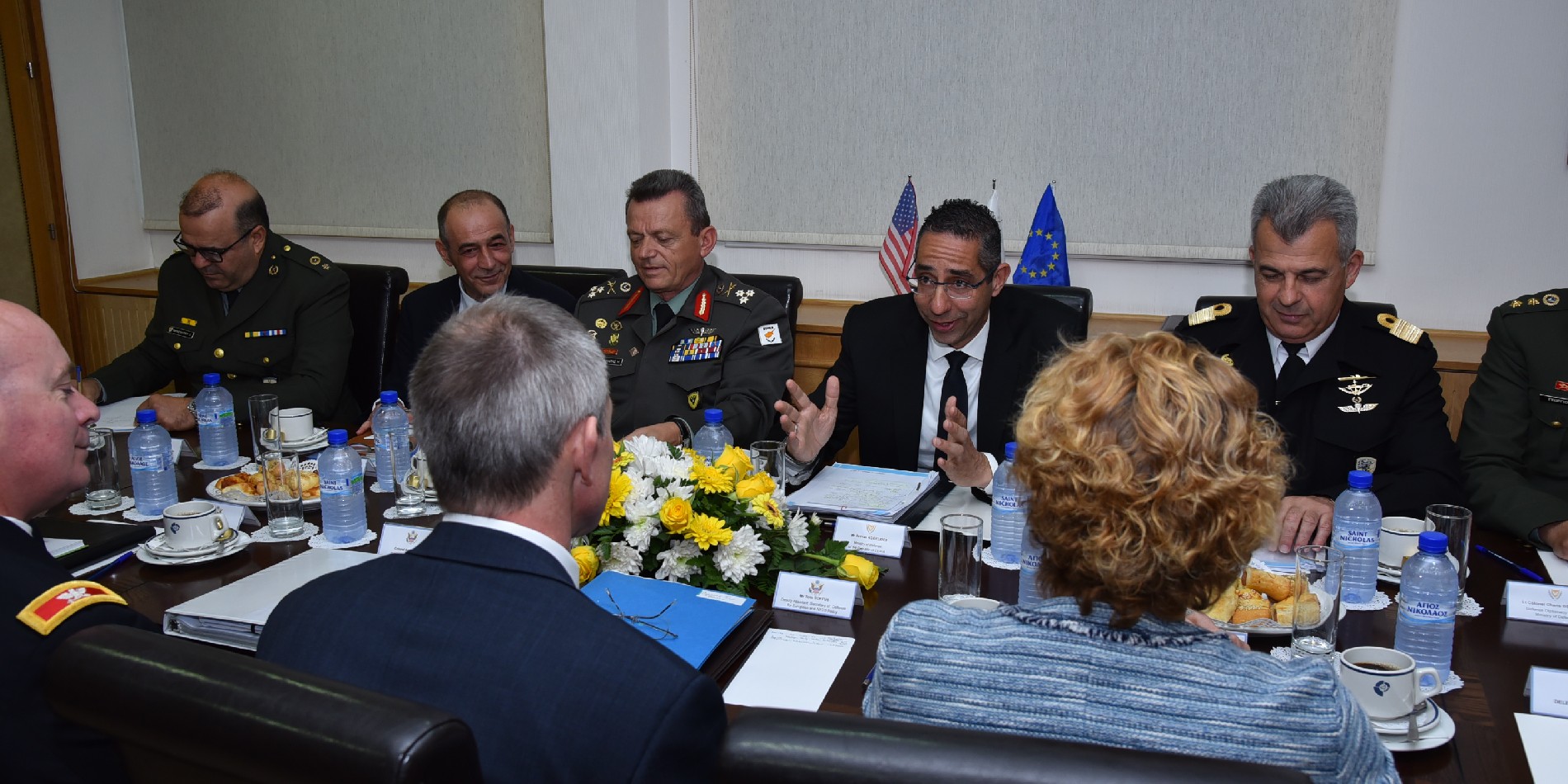 On Wednesday the Minister of Defense of the Republic of Cyprus, Savvas Angelides, met with the US Deputy Assistant Secretary of Defense for Europe and NATO, Thomas Goffus, who is on a tour in the countries of the region.
During the meeting there was an exchange of views on the regional role of Cyprus and the partnerships that Cyprus is developing with US allies in the region and how it can help strengthen bilateral relations and the fight against terrorism.
At the same time, the Minister expressed Cyprus' willingness to further develop and deepen bilateral relations and cooperation with the U.S. in the areas of Defense and Security.
In addition, the Angelides assured the US official of the country's support for the fight of the US-led international coalition to fight terrorism, and pointed out to his interlocutor the challenges that Cyprus is facing from Turkey, a member country of NATO.
The Defence Minister also raised the issue of the lifting the embargo on the sale of American military material to Cyprus, pointing out the essential importance this has to the specific issue of developing bilateral relations. The US official promised that on his return to Washington he would convey the arguments of the minister regarding this issue.
In addition, discussions were held on energy planning, and Thomas Goffus supported the Republic of Cyprus' planning in its EEZ.
At the meeting, from the Cypriot side, the Minister was accompanied by the Chief of the National Guard and the Ministry of Defense staff, while the US official was accompanied by the Ambassador and US Embassy officials in Nicosia./IBNA
Photo: pio.gov.cy