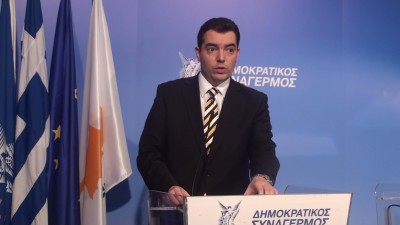 Review Hari Stefanatos
A meeting took place on Wednesday at the ministry of Defence, between the Cypriot Minister of Defence, Christoforos Phokaides, and Chief of the Greek Army General Staff Lieutenant General, Christos Manolas, who is in Cyprus to participate in the FINABEL meeting during which they discussed the enhancement of the cooperation between the two countries in the field of defence.
The two men also discussed strategic issues concerning the armed forces of the two countries, as well as geopolitical developments in the Southeastern Mediterranean.
According to the press release, Phokaides informed Manolas on the latest developments in the Cyprus matter reiterating the government's attempts to reach a viable solution. The Cypriot Defence minister also announced his intention to visit Athens, after an invitation by his Greek counterpart.
(Source CNA)