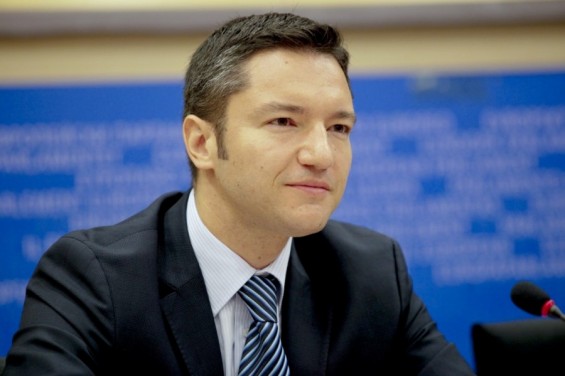 Review Hari Stefanatos
Foreign Minister of Cyprus Ioannis Kassoulides had a meeting with his Bulgarian counterpart Kristian Vigenin, on Monday, in Nicosia, during which they discussed ways of improving the cooperation between the two countries in the energy sector.
Vigenin highlighted Cyprus' role to the "South-North" energy corridor noting that both countries have similar interests that must be addressed in a coordinated manner and on a bilateral and EU level.
The Cypriot Foreign Minister said that "we consider the presence of the Foreign Minister of Bulgaria in Nicosia as an acknowledgment of the value of enhanced bilateral cooperation between our countries, in effectively tackling the several challenges faced by the EU today".
Vigenin expressed Sofia`s appreciation for Cyprus` efforts to quickly recover from the economic crisis, noting Nicosia's presence in the financial markets. "We want to see a financially stable and economically strong Cyprus," the Bulgarian Minister said, adding that this can  strengthen the trade relations between the two countries.
In regard to the Cyprus matter, The Bulgarian FM noted the active role and efforts of the Cypriot government to solve the Cyprus issue and expressed his hope that the latest proposals and agreements will lead to a comprehensive solution.
The Foreign Minister of Bulgaria reaffirmed the excellent relations between the two countries and the two peoples and said their future seems bright.
"We have agreed to further continue our cooperation, not only on a bilateral level, but also in the EU institutions" Vigenin said.
(Source: CNA)