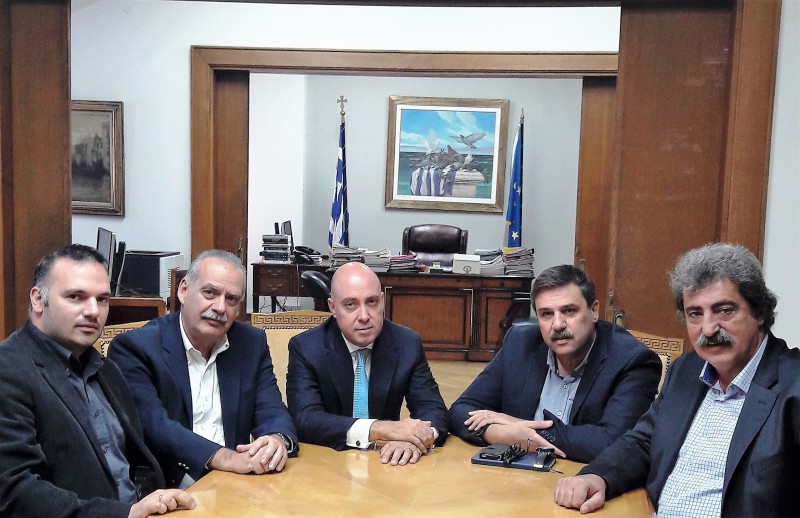 A meeting with the Minister of Health of Cyprus, Giorgos Paporidis, was held Thursday with the political leadership of the Greek Ministry of Health. The debate focused on the cooperation between the health systems of the two countries as well as on issues related to pharmaceutical policy.
In particular, in the context of the "twinning" of Athens and Nicosia hospitals, there was a first agreement to look for the appropriate institutional framework that would allow NHS doctors to periodically offer their services to public hospitals in Cyprus so that Cypriot citizens would not be obliged to go to medical centers abroad to undergo specialized surgeries or other special treatments.
Also, the Ministers of Health of Greece and Cyprus, in the presence of the President of the Organization for Economic Cooperation and Development, Andreas Karabinis, agreed that there is a need for systematic cooperation between the two countries and neighbouring countries in the eastern Mediterranean in the field of transplantation.
Concerning pharmaceutical policy, it was stressed that there is need to speeding up procedures so that the eight countries that have signed the Declaration of Vallet start negotiations with the pharmaceutical industry as soon as possible, with a view to achieving affordable compensation prices for innovative medicines and thus ensuring easy access for patients to new treatments. In fact, on the occasion of the decision of a Swiss pharmaceutical company to withdraw from the positive list of a preparation for metastatic melanoma, the Cypriot health minister expressed his deep concern about such practices which, as he pointed out, do not have a place in the sensitive area of ​​health and medicine, and demonstrate the necessity of redeploying the relationship between the Member States and the pharmaceutical industry in line with both the pan-European effort launched by the initiative of the Dutch presidency and the Valletta Group, which primarily concerned the countries of southern Europe.
"The cooperation of the member states with the pharmaceutical industry is one-way. However, with such unilateral, ultimate actions, there can be no fruitful and effective partnerships", Pamporidis said./IBNA