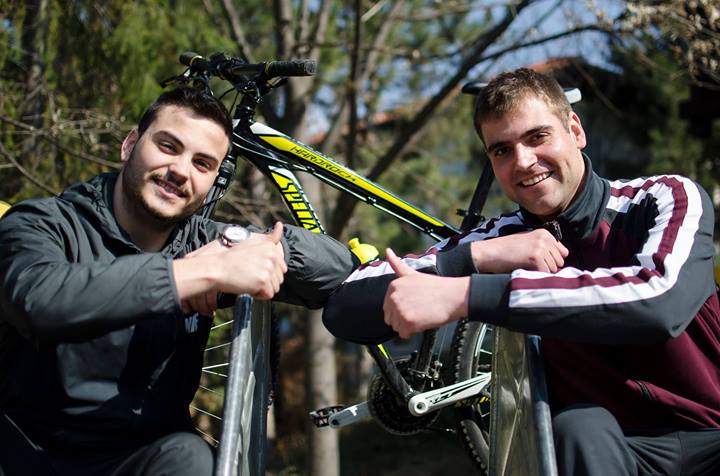 By Clive Leviev – Sawyer of The Sofia Globe
A duo of cyclists plan to travel 1700km in 15 days, visiting nine different SOS Children's villages to raise awareness about the charity's goals, organisers said on March 27.
Daniel Milenov, 23, is Bulgarian and Ljupco Krastev, 21, is F.Y.R.O Macedonian – both were raised in SOS Children's villages and credit the charity for their happy childhoods.
Both are experienced cyclists and say that they wish to embark on the trip to raise public awareness of the charity and to meet children currently growing up in different SOS Children's villages across the Balkans.
The duo will set off from the SOS Children's village in Dren, in western Bulgaria, on April 2 and will travel through F.Y.R.O. Macedonia, Kosovo, Serbia, Bosnia and Herzegovina, Croatia and Serbia again, returning to Dren on April 16.
After a first day's trip of 200km to Skopje, the longest of their tour, the duo will spend between 73km and 155km in their saddles on the other legs of their trip.
Last year, Milenov made the 200km trek between Dren and Skopje on his own and says that the extended tour is an opportunity to show "everyone how much SOS Children's villages give to children in need." Krastev, for his part, says that his time in the SOS Children's village "taught me how to be a child".
SOS Children's villages is one of the world's largest orphan charities in the world, operating in 133 countries. In Bulgaria, the charity has two villages – in Dren and Tryavna, in central Bulgaria – with 150 children in residence and a total of 700 children it takes care of, according to the charity's Silvia Nikolova.
The SOS Balkan Cycling Tour is sponsored by mining company Aurubis Bulgaria and is carried out with the support of the Bulgarian Cycling Union.
(Ljupco Krastev and Daniel Milenov. Photo courtesy of SOS Children's villages Bulgaria via Facebook.)