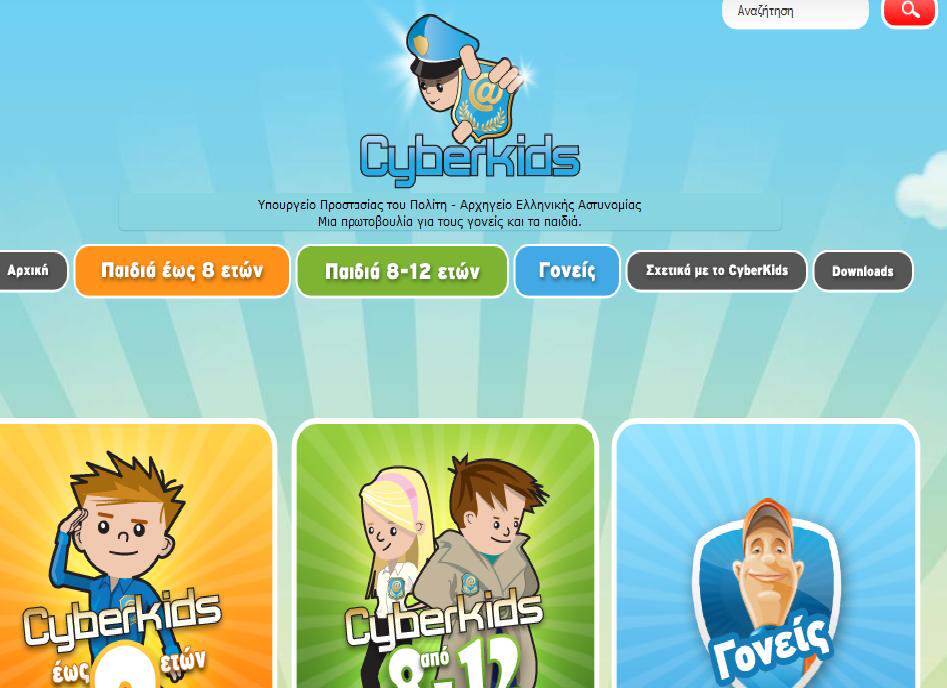 Review Hari Stefanatos
Only a few days after the official launch of the application for smartphones & tablets, cyberkid is already in the top positions in App store (No. 21), under the category "news" in Play Store (No. 43) in the new applications category. Mieanwhile, duringt the same period, traffic to site www.cyberkid.gr increased by 300%. This demonstrates not only the usability of the application, but also the constant need for parents and children to have accurate information on issues relating to the safe use of the internet.
In particular, cyberkid stands out for its innovative – not only at European level but also worldwide – SOS support line – Cyber ​​Alert, which enables children to communicate directly, through touch screen call, and in real time with the Operations Centre of Cyber ​​Crime. The primary purpose of the application is ensuring the physical integrity of children, as well as any event that has to do with risk or a threat on their life.
The application was developed under the initiative www.cyberkid.gr of the Ministry of Public Order and Protection Ombudsman and the Greek Police Headquarters, which is implemented by the Greek Electronic Crime Police, sponsored by WIND telecom.