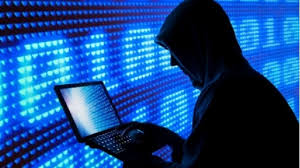 Police in Croatia announced on Wednesday the arrest of a cyber attack suspect.
According to a police statement, a 19-year old man was arrested on suspicion of being behind "an illegal internet service for cyber attacks called Webstresser.org. …the site allowed users to pay for so-called Distributed Denial of Service (DDoS) attacks, which would shut down or slow websites by flooding them with data", Reuters reports.
The statement read that Webstresser.org service was of 136,000 registered users and had recorded 4 million cyber attacks by April 2018.
"The targets included online services of banks, businesses and public institutions across the globe.
Any user could buy access to online DDoS infrastructure for a price starting at 15 euros, police said."
Among the attacked institutions are seven of the biggest banks in Britain, as Britain's National Crime Agency (NCA) has said.
Although the British agency "did not name the institutions involved", the Financial Times spoke of Santander, Tesco Bank, RBS, Lloyds, HSBC, Clydesdale and Yorkshire Banking Group and Barclays.
The operation for the man's arrest was a well co-ordinated one, between Croatia's police and colleagues of theirs from The Netherlands, Great Britain, Canada, Spain, Italy, Serbia and Hong Kong.
Reuters reports that during that international operation, "many helpers and users of the DDoS service were also arrested."
The young Croat who was arrested "will be charged for criminal acts against computer systems. If found guilty, he could be jailed for up to eight years…. / IBNA