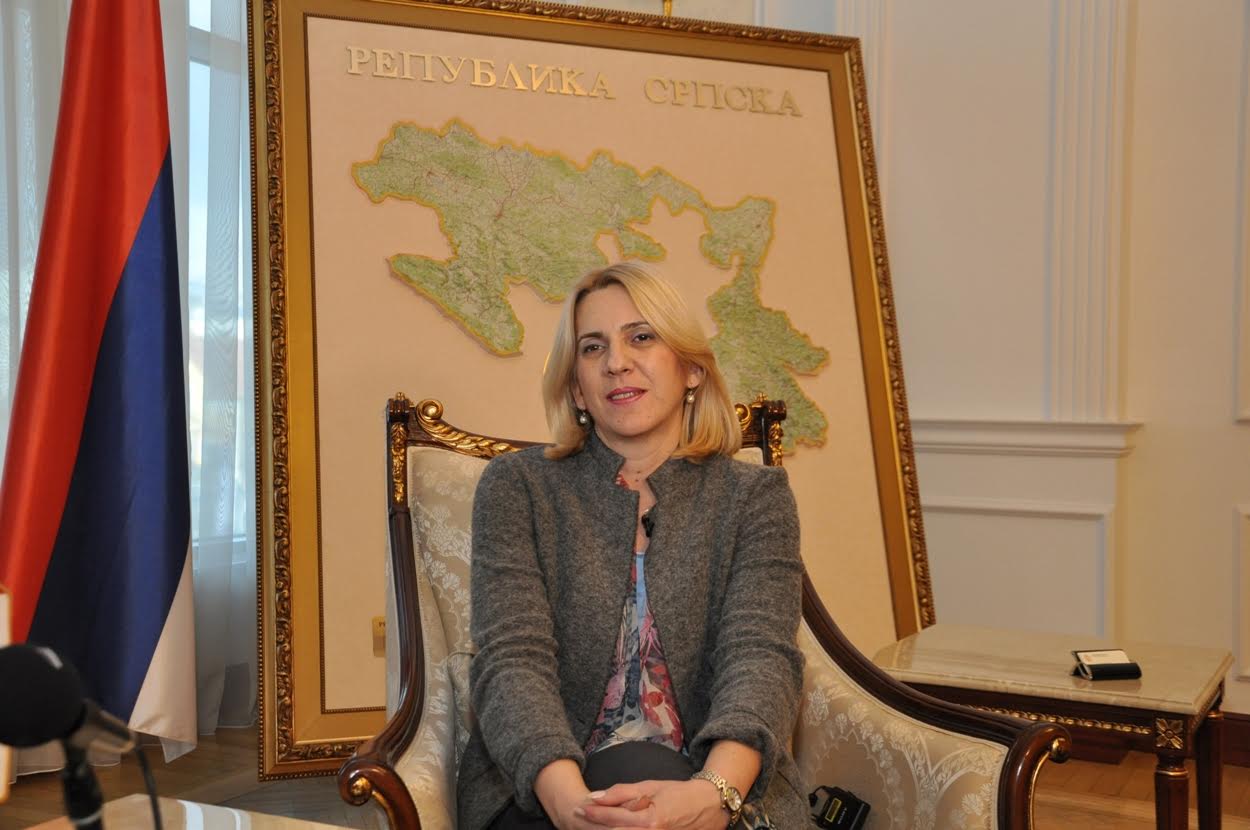 Republika Srpska's Prime Minister, Željka Cvijanović said in an interview with the SRNA Agency that, despite the (economic) blockade enforced by BiH, this Bosnian entity welcomed 2018 economically and financially stable. She added that, thanks to mature dialogue with social partners and the adoption of strategic documents, the RS Government have created a good basis for further development.
Cvijanović noted that RS will have an increase of pensions of a total of 17.5 percent at the beginning of the second quarter of this year, as well as an increase in veterans' funds of a total of 16.2 percent.
"For each of these categories we intend to go further, to improve their status. We came to an ambient where we, the government, the institutions and the social partners, can launch a big action called "Together for a Stronger (Republic of) Srpska." Despite the blockades from the state level, we succeeded, not only to maintain stability, but also to improve it," said Cvijanović.
She expressed regret that, so far, no concrete progress has been made to equalise salary coefficients of budget users, especially those of education and culture with others.
"Many people are leaving the country and we are aware of that. People from the business community are aware that good workers are leaving and that they can keep them with good salaries. That is why the RS government said that one of the priorities is to increase wages in the real sector", the PM emphasised.
The economic and financial stability has been achieved despite an ongoing economic blockade, as said above, that has been the case for three years; because of it, RS is missing a total of 748 million BAM (over 380 million euros), a sum expected to be sent to the entity budget for the realisation of certain tasks. She underlined that many obligations remained unfulfilled at state level deliberately, in order to prevent entities to reach certain funds, but, besides that, "RS were always under certain 'attacks' regarding its legal powers". The aim of those attacks, as she said, is to degrade RS, reduce its impact and make this entity less visible, functional and operational.
"Unfortunately, these are things that come from some political parties in Sarajevo and the international community. But, thanks to the good interaction of all institutions, the government and the RS National Assembly, headed by the RS President, we are able to resist. We do not demand anything that does not belong to us by Constitution," Cvijanović said…/IBNA