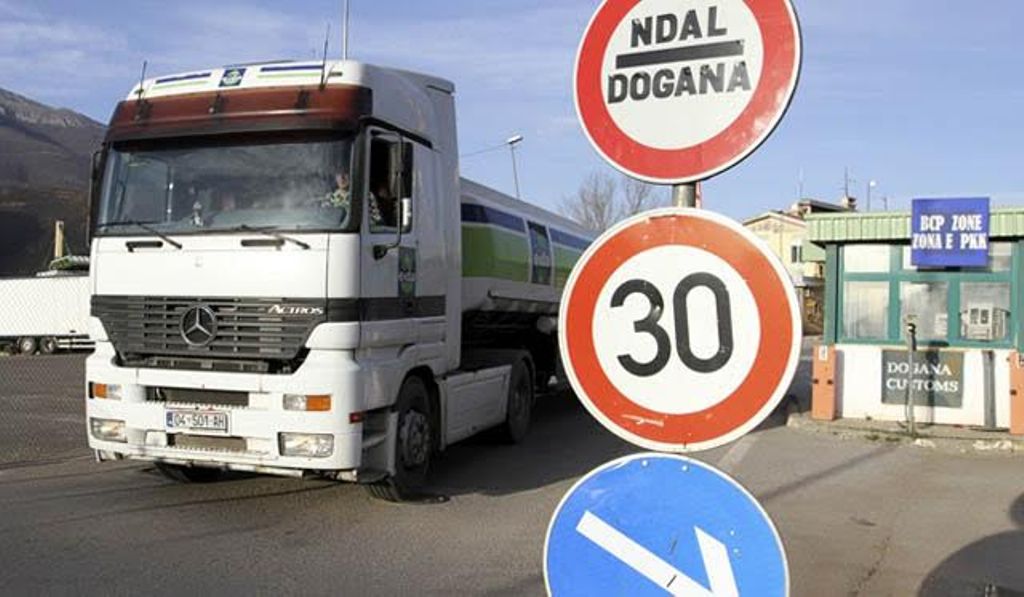 Starting from March, Kosovo and Albania will begin the implementation of the agreement on customs. According to this agreement, there will be joint controls of goods and people.
This is supposed to facilitate the exchange of goods and the movement of people, especially during the summer season when there's a higher number of tourists from Kosovo who visit the Albanian coastline.
Prime Minister of Albania, Edi Rama has said that with this agreement, the border with Kosovo will be a European border, without queues and without police controls.
The head of the government also said that Albania has also prepared the project for the unification of customs with Kosovo, while he's waiting for the consent of the government of Kosovo for this.
Lulzim Rafuna, advisor of the Albanian Prime Minister on matters of customs and taxes, says that the project for the modernization of the border crossing point of Morina-Vermica, is being finalized. According to him, this border crossing point will be a modern one. Rufina slso says that the governments of Kosovo and Albania are working in order to harmonize markets and remove bureaucratic procedures that businesses from Kosovo and Albania face.
Kosovo and Albania have signed several agreements for economic cooperation, but also in other domains. The two governments have also signed an agreement to promote and protect mutual investments.
Business representatives in Kosovo say that they support the modernization of the border between Kosovo and Albania, but, according to the chairman of the Kosovo Chamber of Commerce, Safet Gerxhaliu, these projects remain "political marketing".
Economic cooperation between Kosovo and Albania is mainly concentrated on the exchange of goods. However, it is understood that these exchanges continue to encounter difficulties. /balkaneu.com/