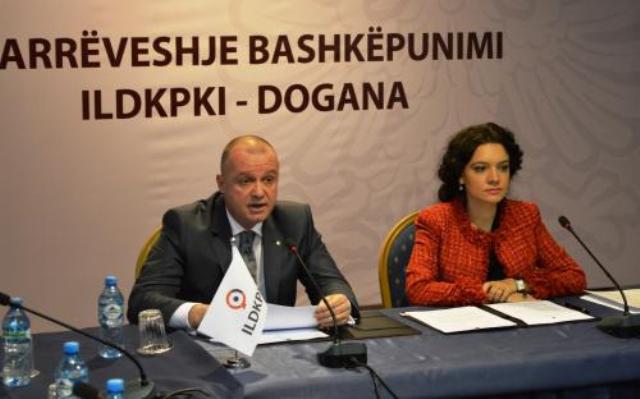 Tirana, January 16, 2015/Independent Balkan News Agency
The wealth of customs officials since 2003 up until today will be the object of an investigation. This was decided following the signing of an agreement between Director General of Customs, Elisa Spiropali and head of the High Inspectorate of the Declaration and Audit of Assets (HIDAA), Shkelqim Ganaj.
After signing this agreement, head of customs, Elisa Spiropali said that, "This document will enable HIDAA to penetrate and scrutinize customs officials and on the other hand, it will signal Customs on suspicious cases inside of the administration. This agreement gives way to mutual and fast communication, information that is directly addressed to the respective customs' structures with the aim of taking disciplinary measures against customs officials", said Spiropali.
On his part, head of HIDAA, Shkelqim Ganaj said that after the Directorate of Taxation, Customs are the second largest structure with the biggest number of employees inspected by the institution that he leads, in terms of wealth and conflict of interest.
"As of this year, HIDAA will inspect this entire structure dating back to 2003 and this memorandum of cooperation has arrived at the right time in order for all those officials who result with violations, to be dismissed and for charges to be pressed against them", said Ganaj, adding that the agreement helps transparency and avoids corruption in these structures. /ibna/