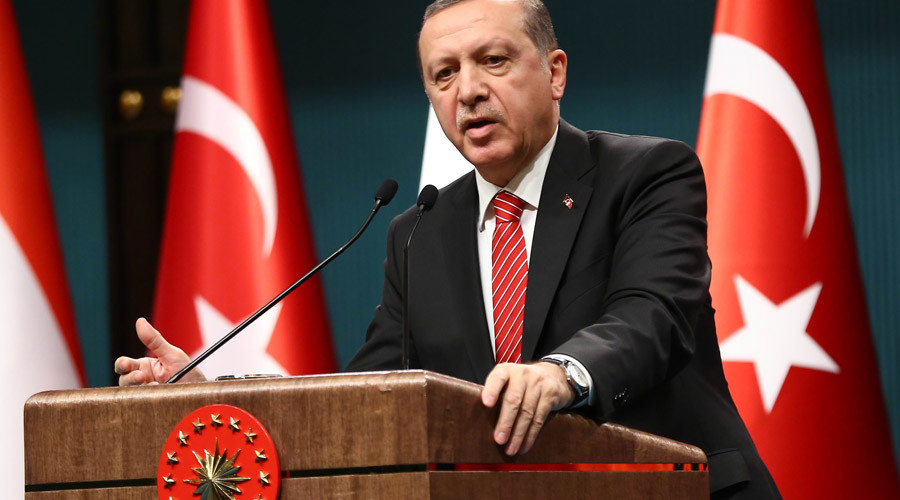 "Erdogan has a parallel force" is the front page title of the Turkish newspaper Cumhuriyet. The Turkish opposition newspaper reports that Erdogan's brother in law is the leader of a large group of the president's loyal followers who have weapons, radios and even drones and can take to the streets in the event of a new coup attempt.
Meanwhile statements by a leading member of the AKP in the city of Magnesia, Ozan Erdem, sent shock waves and created a feeling of fear earlier. Erdem stated that "if the party fails in the referendum we must be prepared for civil war." With the publication of the news Erdem was expelled from the party.
At the same time Peoples' Democratic Party (HDP) Co- chair Figen Yuksekdag has lost her seat in the Turkish parliament for a prison sentence she received in a previous case.
The decision was taken after the ratification of a conviction for incitement of violence and propaganda in favour of a terrorist organiation, namely due to links with the PKK, as the Turkish government supports. The prosecutor asks imposing imprisonment of up to 83 years.
It is worth noting that the chairman of the HDP Selahattin Demirtas is imprisoned on similar charges; that's a total of 12 deputies of the HDP party behind bars..IBNA