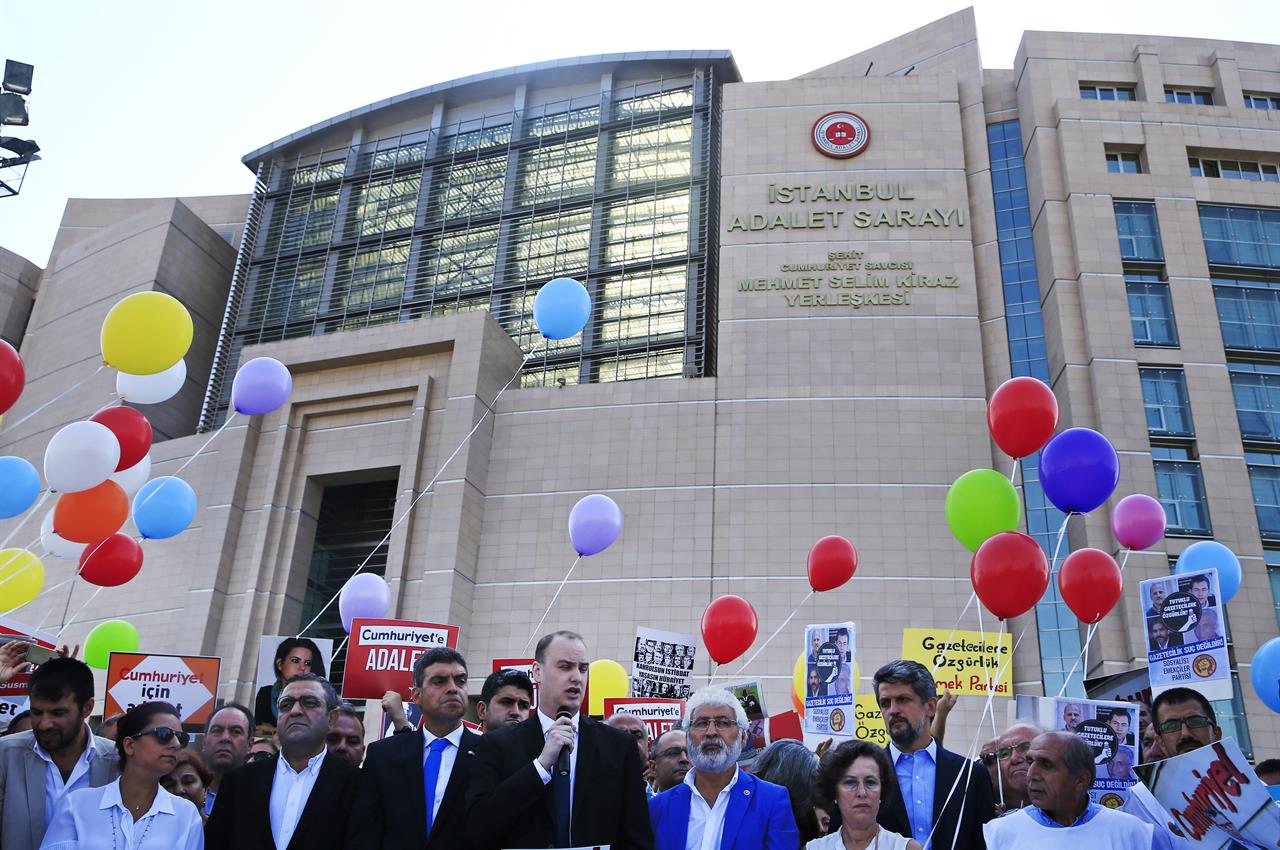 The trial of the Cumhuriyet newspaper staff ended with everyone being sentenced to several years' of imprisonment. The chairman of the board of directors Akin Atalay was sentenced to 7 years and 3 months in prison for "participating in an organisation".
Accused of similar criminal activity, the editorial director Murat Sabuncu and the reporter Ahmet Sik were sentenced to 7.5 years in prison.
Journalists Orhan Erinc and Hikmet Cetinkaya got six years of imprisonment, columnist Kadri Gürsel was sentenced to 2.5 years and journalists Guray Tekin Oz and Haci Musa Kart to 3 years and 9 months of imprisonment.
Following the decision of the court, Atalay said "we will continue resisting the evil".
Journalists are accused of participating in Fethullah Gülen's FETO terrorist organisation called, which, according to the Turkish government, had planned the attempted coup against Recep Tayyip Erdogan (in 2016)…. / IBNA
Main Photo: Activists gather outside the Istanbul court where the trial takes place and protest against it, July 2017