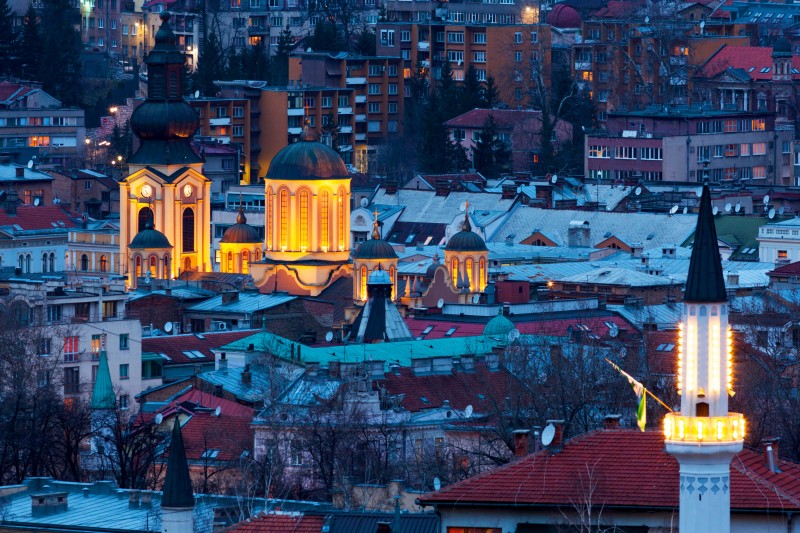 The Sarajevo Meeting of Cultures (SMOC), the beneficiary of the Regional Cooperation Council (RCC) implemented and EU funded Tourism Development and Promotion Grant Scheme, presented in Sarajevo a new regional tourism route, based on the cultural diversity of the Western Balkans.
As it was announced in the press release by RCC, the route builds on the "Meeting of Cultures" concept of tourism product, which is successfully implemented in Sarajevo whereby a city tour starts from an iconic point – in Sarajevo that is a point where Ottoman and Austro-Hungarian architectures meet – and takes visitors to the most significant cultural and religious heritage sites. The concept will now be applied in Kotor and Novi Sad and together with Sarajevo, those three cities will create one regional tourism offer.
"Storytelling and creative interpretation of sites and localities is key to cultural tourism product development. The Meeting of Cultures concept as developed in Sarajevo provides for that exactly and its further application throughout the Western Balkans will enrich the regional tourism offer and will contribute to more visitors travelling to the region", said Snježana Derviškadić, RCC Tourism Development and Promotion Project Team Leader.
Regional Meeting of Cultures route now includes key historic sites ranging from Venetian roads constructed in the 15 century, religious sites (Christian, Jewish and Muslim) dating back to 13th century, as well as sites related to Ottoman, Austro-Hungarian and early 19th century traditions.
"The cultural diversity of Sarajevo inspired us to establish the Sarajevo Meeting of Cultures as an organization dedicated to promoting the city's cultural heritage, locally and internationally. We identified the most telling Meeting of Cultures point in the city set between Mosques, Synagogues, Catholic and Orthodox churches; a point where Ottomans of the east meet with Austro-Hungarians of the west, and we took it from there. We now present Sarajevo to visitors through stories of important personalities, movement of people and influential families and share with them the very spirit of the city", said Dino Mujkić, President of Sarajevo Meeting of Cultures NGO.
"Cultural diversity is special to Sarajevo but to the region as well, and we are grateful that the RCC and the EU have recognised the cultural tourism potential of the Western Balkans and have supported us in expending our concept from Bosnia and Herzegovina to Montenegro and Serbia".
RCC's tourism project, as it was noted in the press release, aims to develop and internationally promote the joint regional cultural and adventure tourism, increase the number of incoming tourists and revenues, and contribute to the employment in the industry.
The Meeting of Cultures route should next be expanded to include Skopje and Tirana, whereas tour guides will be trained in creative storytelling and interpretation of cultural heritage sites along the route./ibna