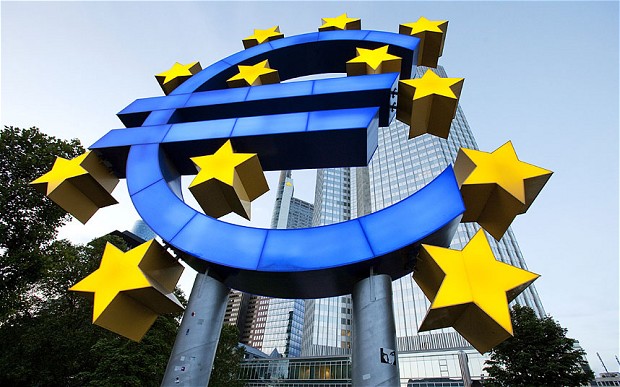 Athens, May 5, 2015/ Independent Balkan News Agency
By Zacharias Petrou
The Greek bailout negotiation saga continues this week. Pressure is mounting on the country's government to reach a deal with creditors. On May 12 Greece has to pay more than 700 million euros to the International Monetary Fund and May 11 is the latest point at which Greece hopes for a deal to be agreed as a Eurogroup meeting is scheduled to go ahead on that day.
Greek government officials hope there will be enough progress this week to allow the ECB to relax liquidity conditions and avert a default that could come as soon as this month.
On May 6, the ECB's Governing Council will decide whether to increase discounts on the collateral it accepts from Greek banks in return for emergency liquidity funding.
Deputy Prime Minister Giannis Dragasakis will meet in Frankfurt on Tuesday with European Central Bank President Mario Draghi, while Finance Minister Yanis Varoufakis will meet in Brussels with Economic Affairs Commissioner Pierre Moscovici, officials said, according to Associated Press.
"At this moment, the government is discussing, it is negotiating, and there has been significant progress at these negotiations," Greek government spokesman Gabriel Sakellaridis said. "The government is awaiting and expecting the release of funds, and for this liquidity to be made available not at the end of May but as soon as possible."
Meanwhile, in Brussels on Monday, Reuters quoted Commission spokesman Margaritis Schinas as saying that Athens and its international creditors held constructive talks on the "Greek issue" over the weekend, although more remains to be done.
Liquidity
Meanwhile, National Bank of Greece non-executive president Louka Katseli told Alpha TV in an interview that there is no room for compacency and that a deal must be reached immediately in order to provide banks with much-needed liquidity.
Katseli said it is absolutely vital that Greece's image abroad changes in such a way that the country is no longer considered a problem but one that could return to growth and have positive prospects.
National Bank of Greece CEO Leonidas Fragiadakis echoed Katselis' views, stressing that an agreement would "help kickstart the economy, putting the country onto a steady path of growth." Otherwise, Fragiadakis warned that Greece could miss out on an opportunity to exploit a favourable economic environment generated by quantitative easing in the EU and a fall in oil prices.