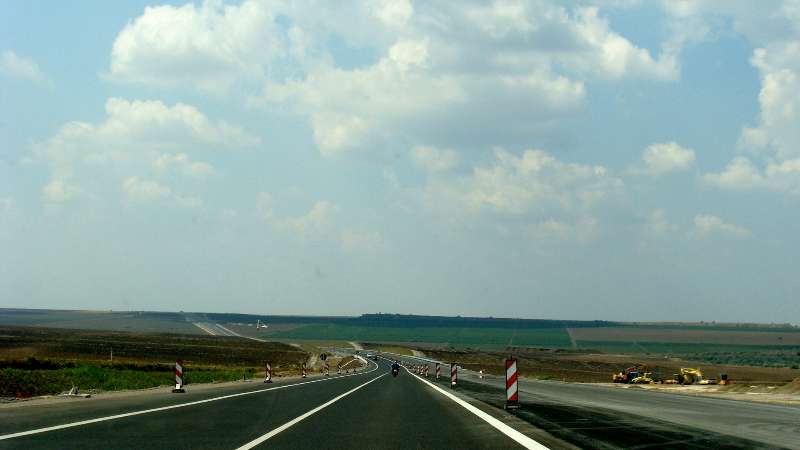 By Daniel Stroe – Bucharest
Romanian officials were quick to defer to heightened public pressure after a transport master plan, which outlines major infrastructure projects for the next 15 years, failed to include a much awaited thoroughfare connecting Sibiu and Pitesti across the Carpathians and started backtracking on their initial stance and looking at the projects with different eyes.
Romania needs only 656 kilometers of motor ways which will cost an assessed 6.2 billion Euros by 2030, according to the above cited document. Romania currently operates about 644 kilometers. The master plan also states another 2.226 kilometers of express ways should be built by the mentioned deadline, with the overall costs rising to 17.5 billion Euros.
Even if previous calculations showed an ambitious target of 2.440 km by 2020, Ioan Rus, minister of Transport, told the Romanian lawmakers early this month that, most probably, Romania will build another 600 km of highways over the next six years.
The highway project, connecting Sibiu to Pitesti across the Southern Carpathians, which Renault has been pressing for in order to put exports to Western countries on a fast track, has been turned in an express way, with the Romanian Government saying costs are lower and the functionality about the same. If needed, the express way can be turned into a motorway in the future. Romania currently has no single express way.
But road transporters and companies, along numerous voices in the civil society, have been pushing the government to make the Sibiu-Pitesti a priority of the forthcoming infrastructure projects. Many have also warned the highway is a priority for the European Union which wants to include this segment in its 4th pan-European corridor and may not allow Romania to use EU funds for an express way.
Over the past days, Romanian leaders have moderated their speech concerning this infrastructure project and started talking about a highway again, instead of an express way. "We have very clearly established in the Transport Operational Program that the Government will approve by the end of the year based on the Transport Master Plan that the Pitesti-Sibiu segment will be listed as a highway. I am telling you this as a prime-minister, not a candidate to presidency (…) Highways are built by governments based on European funds and including the Pitesti-Sibiu segment in the Master Plan as a highway will allow to use European money" PM Victor Ponta said over the weekend.
But he admitted this section will be first turned into an express way and then, in a second stage, upgraded to highway.
His deputy, Liviu Dragnea, echoed Ponta's words today. "It is important to know Pitesti-Sibiu will be a highway" he pointed out, adding expropriation procedures will start soon. But, unlike Ponta, Dragnea said the government is to decide later whether it would build a highway from the very outset or go through the intermediary phase of express way.
If built, Pitesti-Sibiu highway will connect Transylvania to the port city of Constanta through the A1 and A2 highways and would facilitate transport of goods. "Romania's economy needs this highway Pitesti-Sibiu like air", Constantin Stroe, head of the Romanian Car Makers Association, put it in a nut shell.