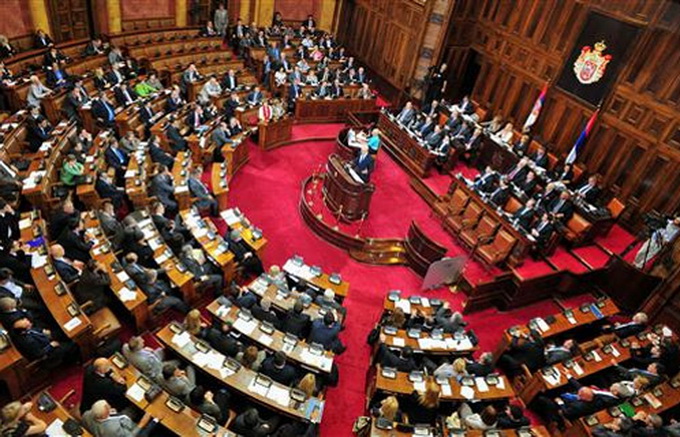 Review by Christos T. Panagopoulos –
The Serbian government discussed on Tuesday a set of measures to consolidate the economy that was presented by Finance Minister Lazar Krstic.
Presenting the measures, Krstic told the meeting that Serbia's economic and fiscal policies over the past 10 years had been irresponsible and lacked transparency.
The problem was not that Serbia's debt was growing, as all countries increase their debt in times of crisis, but the fact that the funds were used to cover current expenses, while there were not enough brave moves necessary for economic recovery.
VAT increase from 8 to 10 percent
Serbia's Finance Minister Lazar Krstic said on Tuesday the lowest VAT rate would be raised from 8 to 10 percent for non-existential products.
The increase will raise the consumer basket to RSD 65,450 from the current RSD 65,000, he said at a government meeting presenting a set of measures meant to consolidate the economy.
It should provide around EUR 200 million annually, while another EUR 150 million would go into the budget by reducing the gray economy, smuggling and illegal tobacco trafficking, he noted.
Besides actions against the gray economy, Krstic also announced the introduction of standardized electronic forms, online control of fiscal receipts, more control on the ground and a thorough reorganization of the Tax Administration.
Improvement of business environment
The Serbian government will invest efforts to improve the business environment considerably, which is why amendments to legal regulations, primarily the Labour Law, will have to be adopted, Finance Minister Lazar Krstic stated on Tuesday.
Discussing the package of measures of economic and fiscal policy for the consolidation of economy at the government session, Krstic said that changes in certain laws, especially the Labour Law, is necessary so as to ensure more flexible employment and dismissal.
He noted that Serbia will have to change the model of infrastructural investments, which means that the government will no longer be able to act as the financer. "One of the models will cover partnerships between the public and private sectors, and we will try to make sure that local companies do the biggest share of the work," Krstic said.
He noted that the procedures for issuing construction permits would be simplified and that the Finance Ministry will have to significantly change the regulations concerning fees and make the entire process more transparent. He said that this will help Serbia improve its business environment, which is very important for attracting foreign investments.
Source: Tanjug News Agency