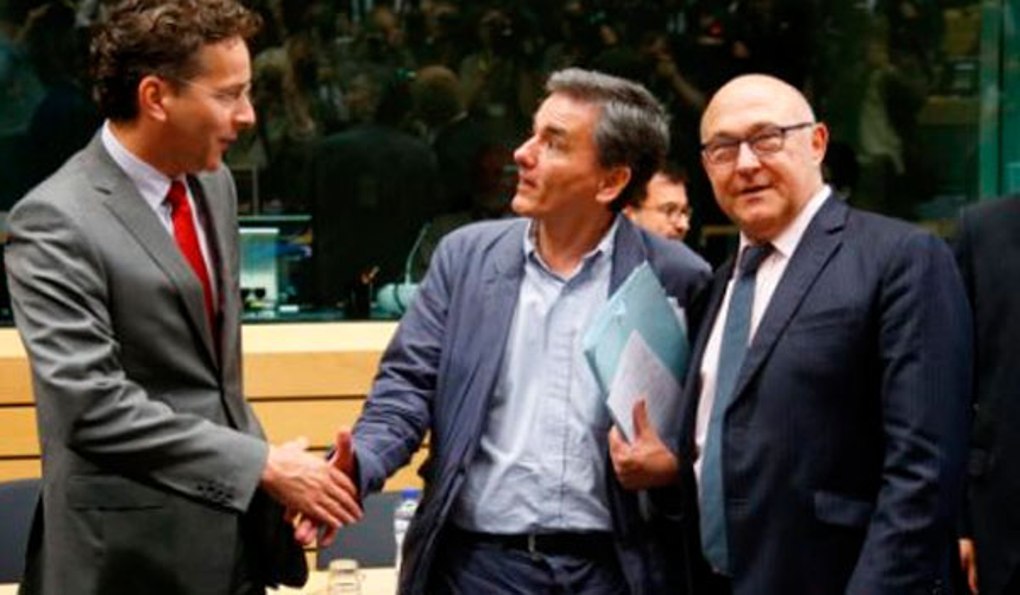 A crucial Eurogroup meeting will be held Monday which is expected to decide on the future of the Greek bailout and the medium term debt relief international creditors have promised to grant Athens.
Last week Greek parliament ratified a series of new austerity measures stretching through to 2020 along with countermeasures that will apply in coming years as long as fiscal targets are being met. The legislation of the multi-bill containing the measures is thought to have paved the way for Monday's Eurogroup meeting to sign off on the conclusion of the second review of the bailout program and approve the disbursement of bailout funds to the country.
Greek finance minister, Euclid Tsakalotos, told the Athens News Agency that there is now "no excuse" to delay payments to Greece.
Crucially, however, the form of debt relief that could be extended to Athens in the medium term will also be discussed. The International Monetary Fund hinges its decision on whether or not to join the Greek bailout as a lender on the extent of debt relief offered to Athens.
So far Greece's European creditors – chiefly Berlin – have disagreed with the IMF over the need to substantially reduce Greece's debt load. According to the International Monetary Fund, estimates of growth and primary surpluses have been set too high; a view rejected by Germany and other European lenders.
However, following discussions between all stakeholders in recent weeks, there is now optimism that a deal could be reached soon.
European Commissioner for Financial Affairs, Pierre Moscovici, stated that a "global deal" is close. "Greece has assumed its responsibilities," Moscovici told French radio, referring to measures on pension cuts, tax hikes and reforms adopted on Thursday by the Greek Parliament.
"I now wish that we, the partners of Greece, also take our responsibilities," he said, adding that optimism over a deal was partly linked to the fact Germany was now aware of the need to find a structural solution to Greece's problems.
According to Greek government officials, Prime Minister Alexis Tsipras and German Chancellor Angela Merkel agreed during a telephone call last week that a deal was "feasible" by Monday. The same sources said that a political deal between Angela Merkel and the IMF Managing Director, Christine Lagarde, may be required if no solution on Greek debt relief is found during Monday's Eurogroup meeting of Finance Ministers./IBNA