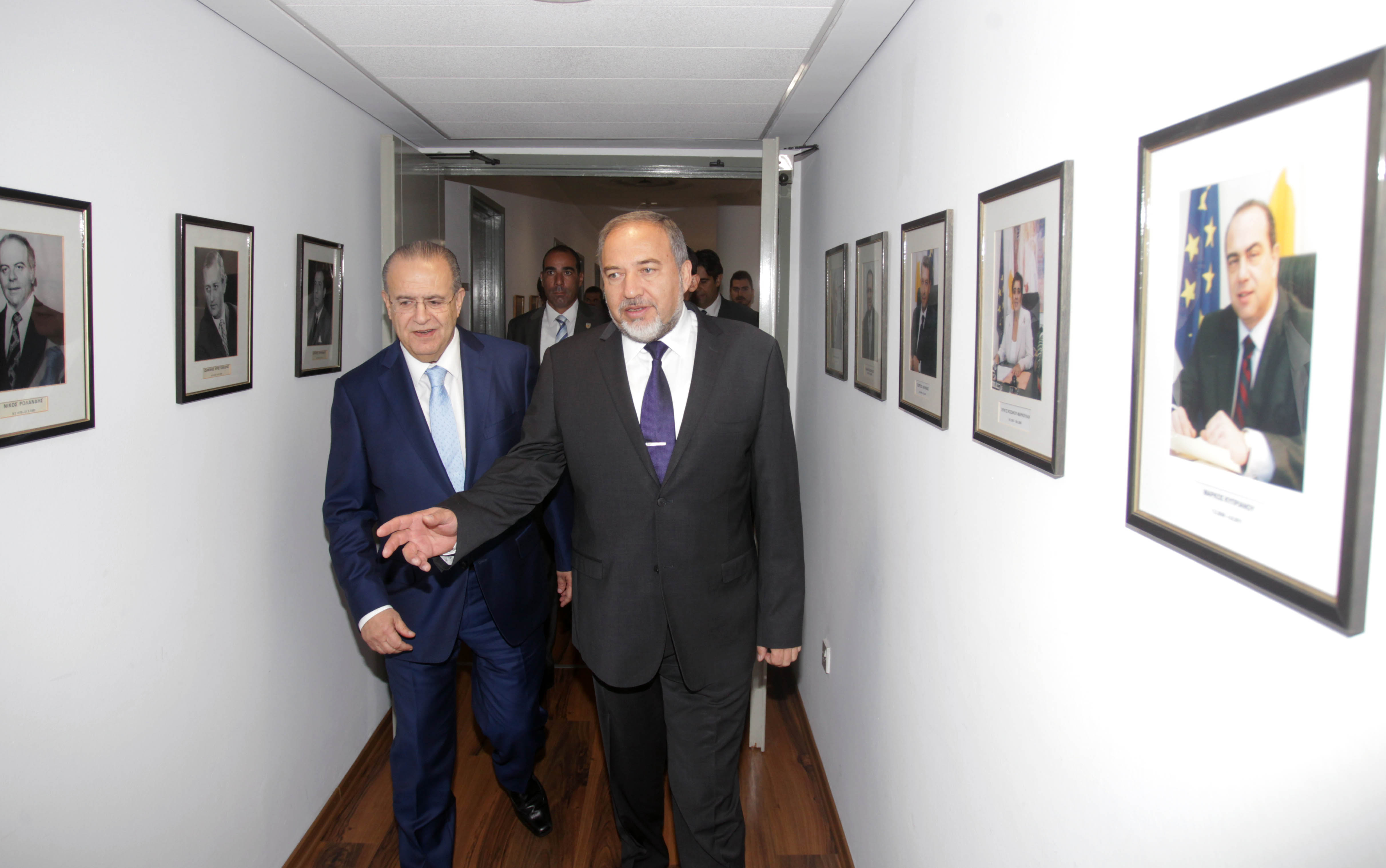 Review Hari Stefanatos
American Secretary of State for Energy Amos Hochstein was on an official visit to Nicosia on Wednesday, while the Israeli Foreign Minister Avigdor Lieberman is scheduled to come for a two-day visit to Cyprus, with Greek Prime Minister Antonis Samaras to visit the Cypriot capital on Friday.
In the talks with Hochstein, who had shown an interest in facilitating the energy cooperation between Cyprus, Israel, Jordan and Egypt, the Greek Cypriot side wants to investigate whether there is a change in the position of the US after the illegal intervention of Turkey in Cyprus' EEZ.
On Monday, however, a statement from the Director of Noble Energy for the Eastern Mediterranean, John Tomic, concern, as the Tomic said to the Economist conference that the quantities of natural gas that have been identified so far, do not allow the creation of an LNG terminal and at the moment the preferred choice is the creation of regional pipelines. An option that supports the other partner of the Consortium "Leviathan" and "Venus", Gideon Tadmor, the  Israeli owner of the company DELEK.
The developments in energy, regional security and cooperation in all areas between Israel-Cyprus are in Lieberman's agenda, who in the talks with the Cypriot leadership he will prepare the visit of Nikos Anastasiades to Israel.
Key, however, is the way in which the UN's special envoy, Espen Eide, plans to proceed. Eide met with Evangelos Venizelos in Athens yesterday and will be received by Prime Minister Antonis Samaras, while tomorrow he will go to Nicosia to continue his contacts seeking a formula for the resumption of the peace talks. For that, however, the Greek Cypriot side has set as a condition for Turkey to stop the provocative challenging of the sovereignty of the Republic  of Cyprus.
Turkey, however, once again has sent negative messages with the Foreign Minister, Mevlüt Çavuşoğlu, after his meeting with the new Turkish Cypriot negotiator, Ergün Olgun, expressing his "disappointment because the Greek Cypriot side uses as an excuse to abandon the negotiation the steps for the use of the natural resources on the island, on which the Turkish Cypriots also have rights". The vice president of the Turkish government, Yalçın Akdoğan, moved along the same lines, attacking Europe, saying that a "small southern Cyprus plays Europe in the fingers".
On Tuesday there was a big air drill of Israel in Nicosia's FIR involving dozens of fighters. Israeli aircrafts carried out more than 60 flights in the limits of Nicosia's FIR with that of Egypt. Turkish fighter jets were also present, watching the Israeli exercise discretely.